Book Launch: The Art of Revolutions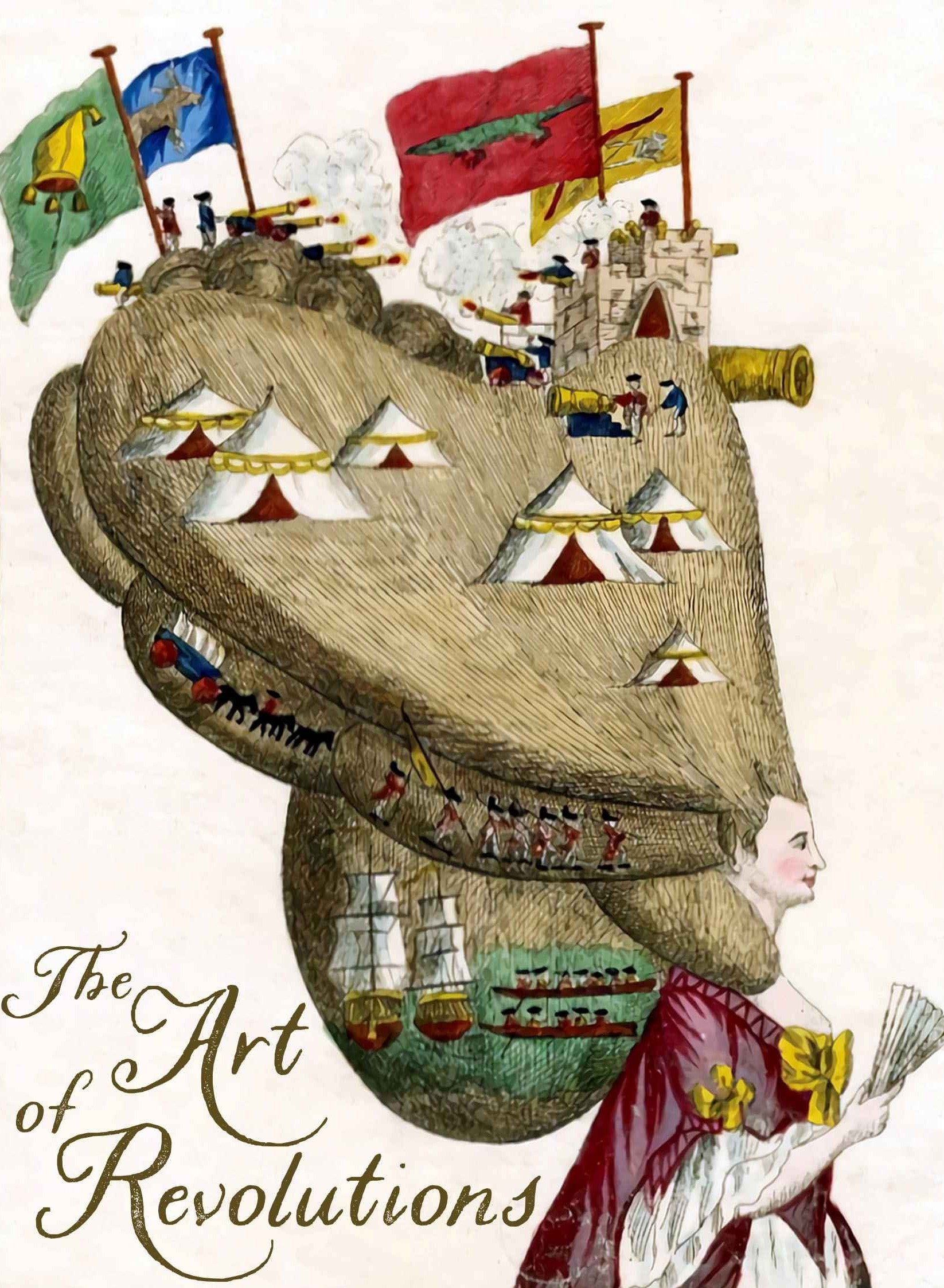 The American Philosophical Society exhibition, Curious Revolutionaries: The Peales of Philadelphia (April–December 2017), curated by Andrew W. Mellon Postdoctoral Fellows Drs. Diana Marsh and Amy Ellison, offered visitors a look at the lives, accomplishments, and legacies of Charles Willson Peale and his talented family. Expanding on the exhibition, "The Art of Revolutions" conference, held in October 2017 and cosponsored by the American Philosophical Society, the Museum of the American Revolution, and the Philadelphia Museum of Art, explored the role of imagery in influencing and giving meaning to the political revolutions that defined the late 18th and early 19th centuries.
Join Cathy Kelly in conversation with fellow conference participants Laura Auricchio, Caitlin DeAngelis Hopkins, and Ashli White to celebrate the recent publication of a special issue of the Transactions of the American Philosophical Society based on the conference proceedings.
The event will take place on Wednesday, June 30 at 1:00 p.m. EDT via Zoom. The event is free of charge, but registration is required to attend.
---
Catherine E. Kelly is Affiliated Professor of History at William and Mary and Editor of Books at the Omohundro Institute. Her most recent book, Republic of Taste: Art, Politics, and Everyday Life in Early America (University of Pennsylvania Press) has just been issued in paper. 
Laura Auricchio is Dean of Fordham College at Lincoln Center and Professor of Art History at Fordham University, is a specialist in French and American history and visual culture in the Age of Revolution. Her publications include The Marquis: Lafayette Reconsidered, published by Alfred A. Knopf, which won the 2015 American Library in Paris Book Award. She is currently serving on the scientific advisory board for France in the Americas -- a collaborative digital resource produced by the Bibliothèque nationale de France -- the first stage of which launched in May
Caitlin DeAngelis Hopkins is a historian of early American material culture. She holds a PhD in American Studies from Harvard and has served as the Research Associate for the Harvard and Slavery Project.
Ashli White is associate professor of history at the University of Miami (FL, USA). She is the author of the award-winning book, Encountering Revolution: Haiti and the Making of the Early Republic (Johns Hopkins University Press, 2010). In the spring of 2018, she was the associate curator of and co-author of the catalog for Antillean Visions: Maps and the Making of the Caribbean, an exhibition at the Lowe Art Museum that charted over 500 years of mapping the region. Her current book project, Revolutionary Things (under contract with Yale University Press), examines the Atlantic circulation of objects associated with the American, French, and Haitian revolutions.