Thursday, May 18, 2023
6:00 p.m. ET
Free and open to the public.
Benjamin Franklin Hall
427 Chestnut Street
Philadelphia, PA, 19106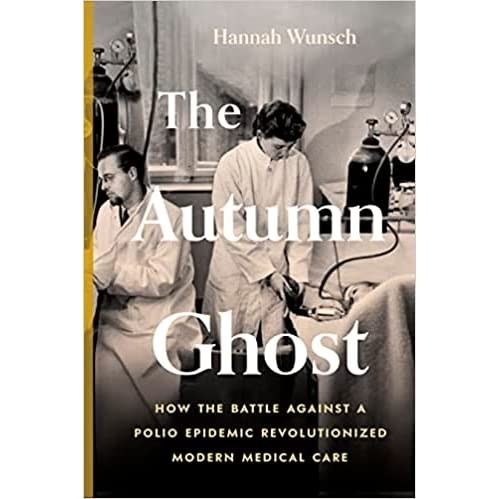 Physician and writer Hannah Wunsch will join us to discuss her new book, The Autumn Ghost: How the Battle Against a Polio Epidemic Revolutionized Modern Medical Care. 
Intensive care units and mechanical ventilation are a crucial foundation of modern medical care: without them, the appalling death toll of the COVID-19 pandemic would be even higher. In The Autumn Ghost, Dr. Hannah Wunsch traces the origins of these two innovations back to a polio epidemic in the autumn of 1952. Drawing on compelling testimony from doctors, nurses, medical students, and patients, it's a gripping tale of an epidemic that changed the world.
Faced with an onslaught of polio cases, a few doctors in Copenhagen came together, desperate for a way to save their patients' lives. They experimented on a twelve year old girl dying from polio, giving her a tracheostomy and blowing air into her lungs to keep her alive. The experiment was successful. But without modern ventilators, they turned to the medical students of the city for help. These students sat at the bedsides of polio patients in shifts, hand-ventilating them 24 hours a day through the many months of the epidemic. This radical approach to care marked a turning point in the treatment of patients around the world—sparking the rise of life support and the creation of intensive care units, and fundamentally altering modern medicine.
Hannah Wunsch is a critical care physician and researcher at Sunnybrook Health Sciences Centre. She is a professor of anesthesiology and critical care medicine at the University of Toronto. She lives in Toronto, Ontario, and Woods Hole, Massachusetts. The Autumn Ghost is her first book.