Benjamin Franklin, Swimmer: An Illustrated History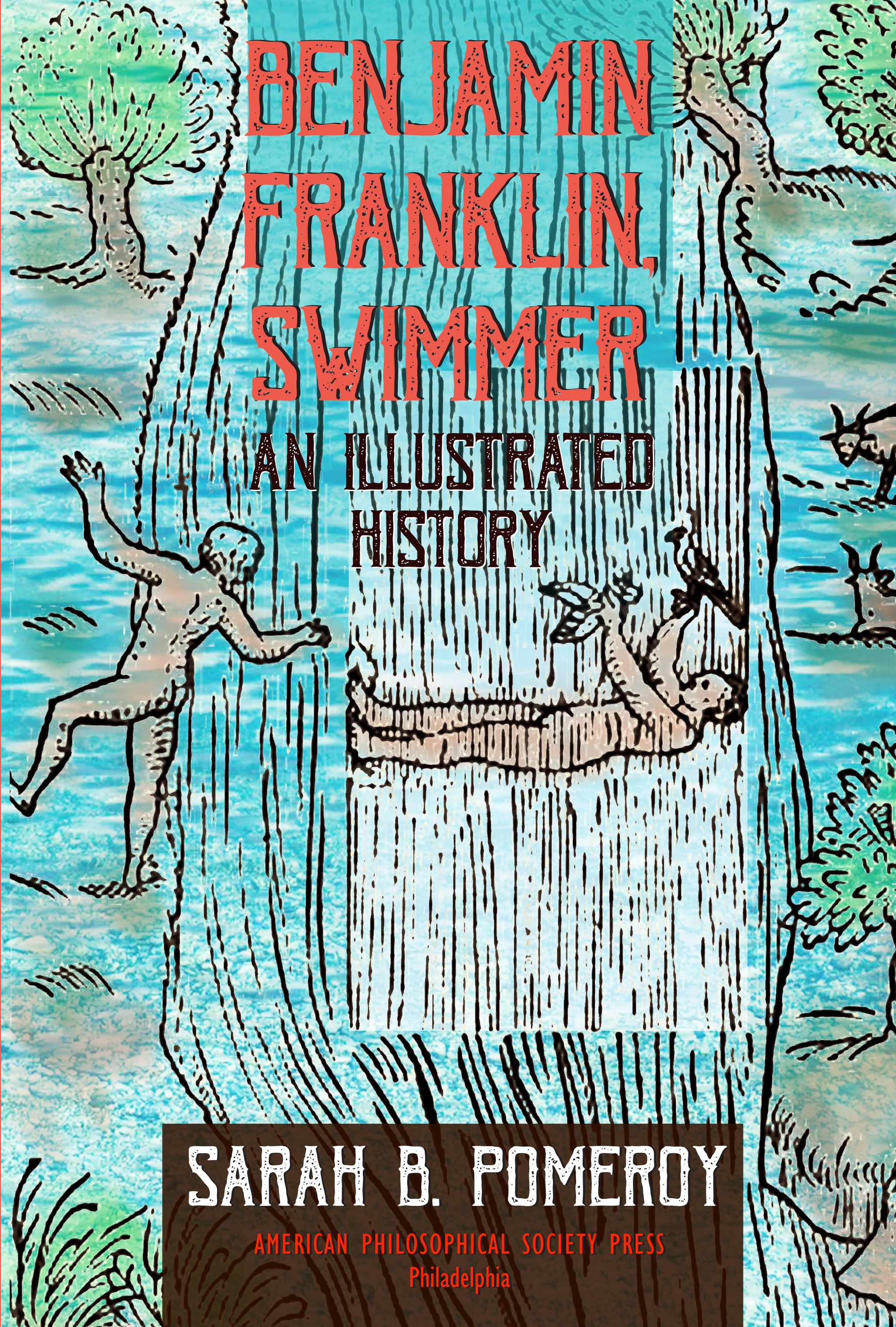 Transactions of the American Philosophical Society
The story of Benjamin Franklin's lifelong delight in swimming and his influence in making swimming popular in the western world has never been told. This book uses Franklin's love of swimming to examine the founder's life, times, and strong, inventive personality through a lens that historians have previously overlooked. Franklin's personality emerges through the lens of swimming.  We see him clearly as a leader, an inventor, and a strong, proud man. As he was in many fields, he was self-taught. He interacted with family, friends, and acquaintances through swimming. Swimming also offered him an entrée into British society.
Franklin discusses swimming in his Letters and in his Autobiography. Friends and family also comment on his swimming. Primary sources for this book include Franklin's writing, that of his contemporaries, and other artistic and archaeological sources.  When Franklin's grandson Benjamin Franklin Bache was in his care in France he swam in the Seine. Bache's Journal constitutes another important primary source for this book. The escapades of this engaging literate teenager in France with his grandfather never before have been published.
In 1968 the International Swimming Hall of Fame honored Franklin with membership. The citation mentions his various inventions that made swimming more efficient and his own feats as a swimmer, but most of all his success in promoting swimming as an essential part of any education. Benjamin Franklin's advice about water safety and his conviction that everyone should learn to swim because it promotes health, hygiene, and safety is still relevant. Swimming has always been "useful knowledge."
Sarah B. Pomeroy is Distinguished Professor of Classics and History, Emerita, at Hunter College and the Graduate School, CUNY. She is also Lady Joan Reid Author in Residence at Benjamin Franklin House, London, and a Member of the American Philosophical Society. Widely recognized as a pioneer in the fields of women's history and classical studies, she uses not only textual sources but also artistic and archaeological evidence in order to reconstruct the past. Her publications include Goddesses, Whores, Wives, and Slaves: Women in Classical Antiquity (1975, 1995); Women in Hellenistic Egypt from Alexander to Cleopatra (1984, 1990); Spartan Women (2002); The Murder of Regilla. a Case of Domestic Violence in Antiquity (2007); and Pythagorean Women: Their Lives and Their Writings (2013). Her most recent book is Maria Sibylla Merian, Artist, Scientist, Adventurer (2017). Her books have been translated into Italian, Spanish, German, and Chinese. Professor Pomeroy received fellowships from the Ford Foundation, the Guggenheim Foundation, the Mellon Foundation, and the National Endowment for the Humanities, and she is an Honorary Fellow of St. Hilda's College, the University of Oxford.  Like Ben Franklin, she likes to play the harpsichord and to swim. 
Sarah is scheduled to give a talk on Monday, May 24, at Benjamin Franklin House in London -- 12pm ET/5pm BST.