Frank Speck's Lantern Slides
Dr. Frank Gouldsmith Speck (1881-1950) was a professor of anthropology at the University of Pennsylvania. Trained by Franz Boas, the founder of modern anthropology, Speck took a rather radical methodological approach for studying the cultures of America's Indigenous peoples. Unlike many of his predecessors, Speck, a salvage ethnographer, took lengthy trips to various Indigenous communities and collected photographs and physical objects in an attempt to document their "vanishing" cultures. 
The Frank G. Speck Papers at the American Philosophical Society contain the largest and most wide-ranging photograph collection at the Library's collections relating to Indigenous people. The collection contains over 450 lantern slides, which have now all been digitized, and over 4200 photographs, of which 10% are currently digitized as of the summer of 2019. The full information in the collection for each image has now been added to the collection guide, including (where available) names of people in the images, places, and dates.  
The slides themselves were meant to be used in a magic lantern, an early illuminated image projector that gained popularity for educational purposes in the mid-nineteenth century. The lantern slides are made of glass, and a number of them were hand painted to provide a more "authentic" viewing experience. It is likely that Speck used this lantern slide collection as a visual aid to his anthropological classroom lectures.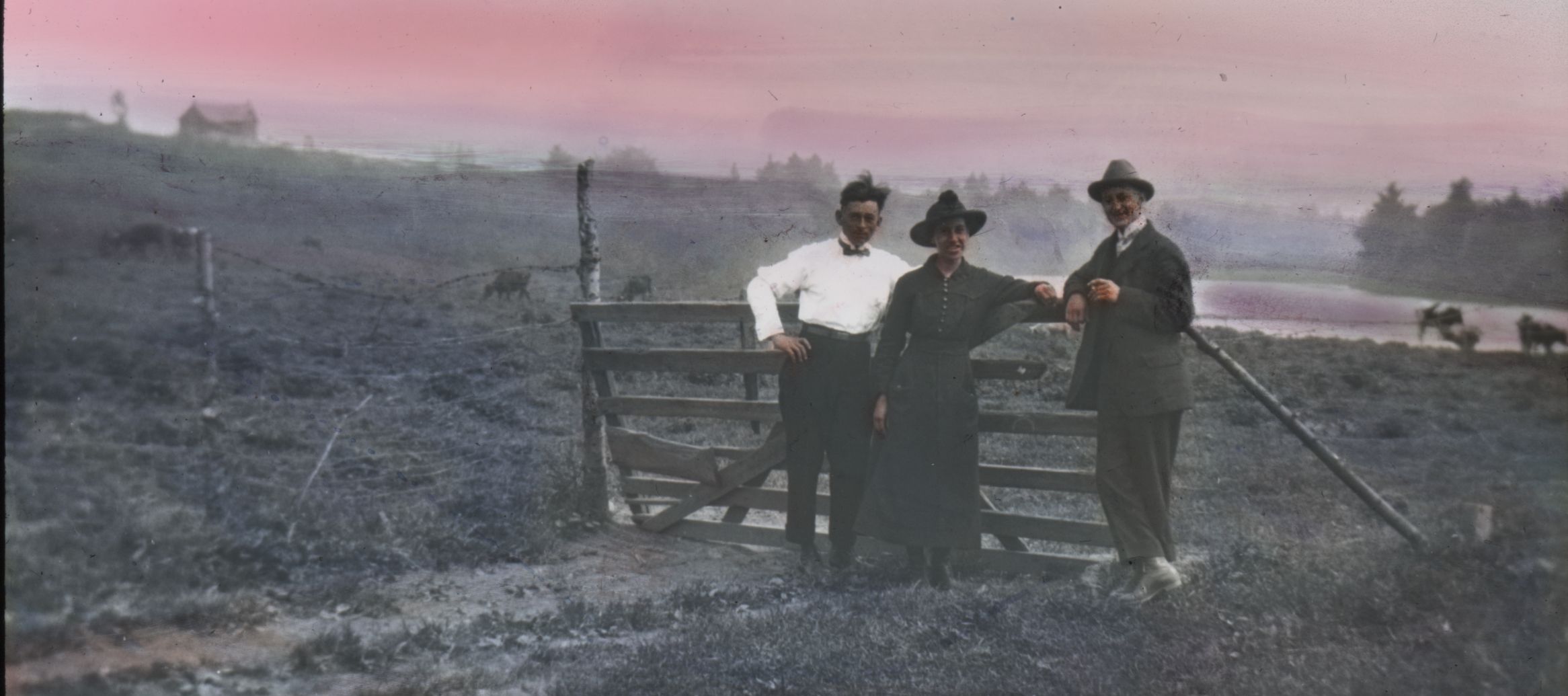 The scope of the lantern slide content is wide-ranging, containing photographs of various Indigenous communities across the United States and Canada. Based on class notes taken by Samuel Pennypacker, one of Speck's students, we can assume that Speck's lectures paired anthropological topics with case study examples. These topics include variations in Indigenous cultures such as dwellings, food, clothing, transportation, education, etc. Despite working closely with Indigenous informants and communities, most of the image captions only contain one or two words, often a tribe or place. The lack of identifying information makes interpreting the slides difficult, often leading to flawed and fragmentary assumptions about Indigenous people and communities. 
While Speck may have used these lantern slides to promote ethnography as a scientific and objective process, the images offer a deeper and more complicated account that reveal the agency of the communities he worked with. The Indigenous individuals and communities represented in this lantern slide collection were not passive observers of history, but rather active participants in a rapidly changing and modern world. Instead of capturing images of cultures assumed to be "vanishing" and in need of salvaging, Speck unwittingly documents the participation of Indigenous people in the historical process of restructuring the meaning and expectations of "Indianness."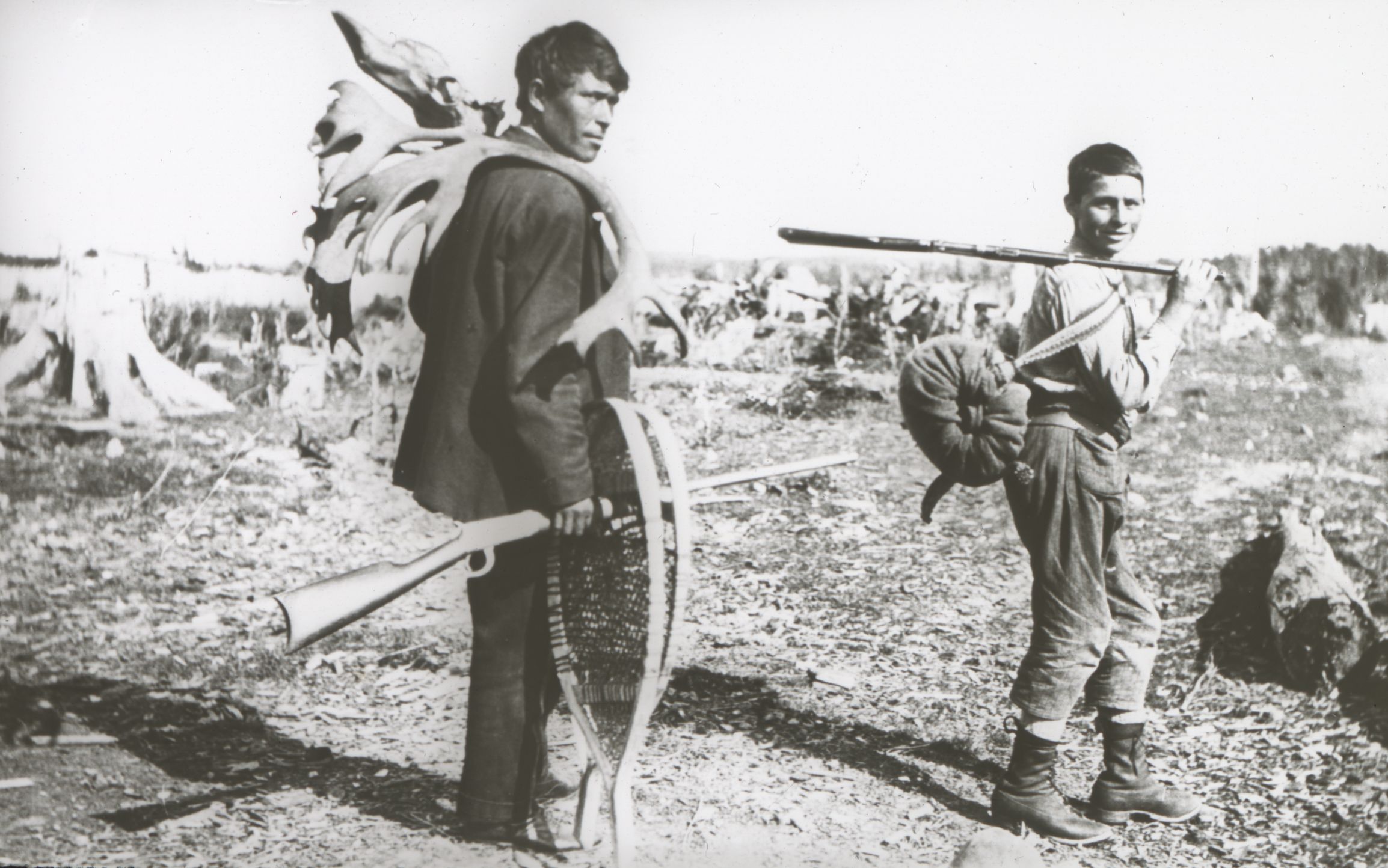 The following images from the lantern slide collection all contain juxtapositions that both reinforce and deconstruct white expectations about Indian identity. Many of the images showcase certain cultural elements that salvage ethnographers such as Speck would be interested in documenting. This includes the display of cultural artifacts, traditional clothing, and the performance of various tasks. These strategic presentations of culture often reinforce the idea that Indigenous people are primitive, vanishing, and headed toward extinction. However, the juxtapositions in the photographs also reveal the complex relationship between the desire to preserve Indigenous cultural traditions while simultaneously consuming and welcoming modernity into Indigenous cultures.
-- Jessica Locklear