You Bet Your Life with Paul Offit
Thursday, December 9, 2021
6:00 p.m.
Benjamin Franklin Hall
427 Chestnut Street
Philadelphia, PA 19106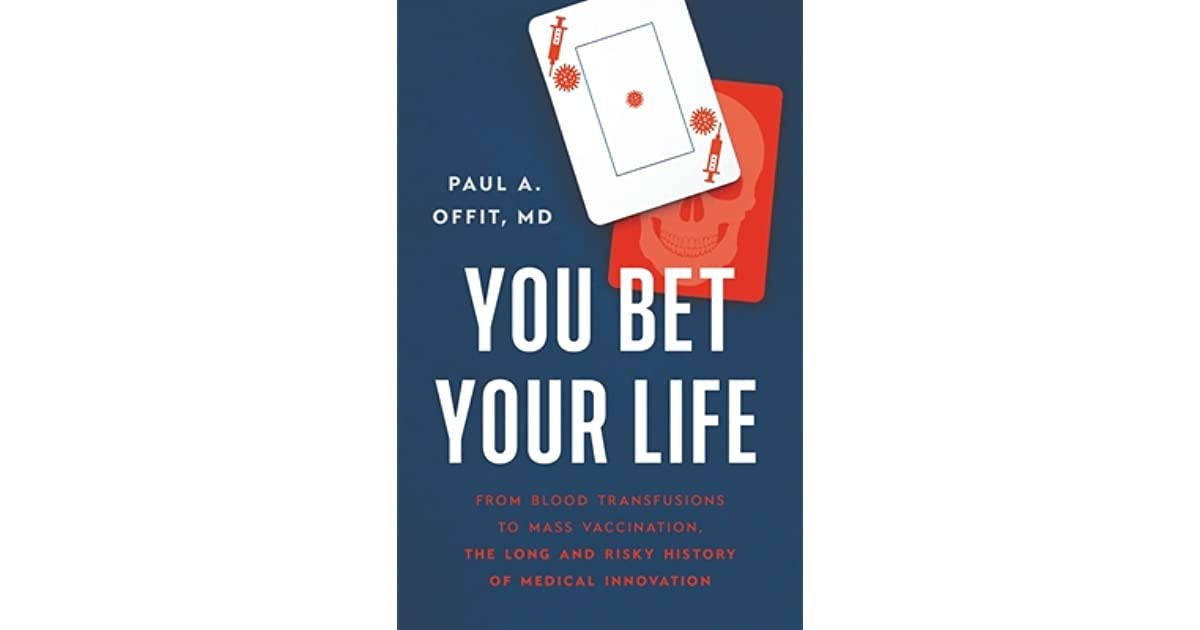 Please note: In-person program attendees must show proof of vaccination or a negative COVID-19 test within 48 hours and wear a mask while inside Benjamin Franklin Hall. With limited space for social distancing, requiring proof of vaccination is the best way to protect the health and safety of our visitors and staff.  
Join us on Thursday, December 9, 2021 for a live discussion with Dr. Paul Offit about his new book, You Bet Your Life: From Blood Transfusions to Mass Vaccination. The Long and Risky History of Medical Innovation. Offit is the Director of the Vaccine Education Center and professor of pediatrics in the Division of Infectious Diseases at Children's Hospital of Philadelphia. His book covers the risks inherent in medical innovation—from the early days of x-ray technology, to organ transplantation, to blood transfusions before blood typing was understood—and the life-saving innovations that eventually came from most of these risky experiments. Offit will be in conversation with Ronald Fairman, APS Member and Emeritus Professor CE of Surgery at the Perelman Medical School of the University of Pennsylvania.