The Whimsical World of the Peales
1:00 p.m. - 2:00 p.m. EDT
Event was held on May 18, 2021
Watch a recording below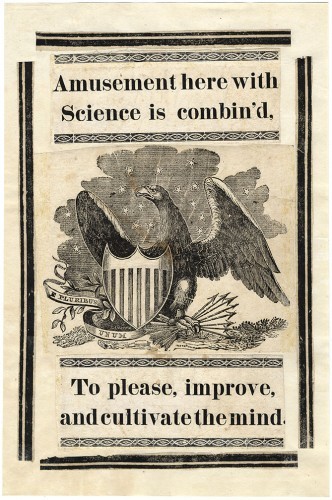 Tuesday May 18th from 1:00 p.m.-2:00 p.m. 
Celebrate International Museum Day as we travel into the past and learn about the whimsical Peale family and their historic museum!
Join Museum Education Coordinator Ali Rospond for this informal and fun virtual tour about Charles Willson Peale, his family, and the first successful public museum, The Philadelphia Museum. Discover the mysteries of the "Great Incognitum," examine fossils, learn about the origins of common museum practices today, and most importantly, have fun!
In the words of Charles Willson Peale "Amuseument here with Science is combin'd, To please, improve, and cultivate the mind." 
Please email [email protected] with any questions.