Walking Tour: Restorations, Removals, and Recreations
Jefferson Garden
105 S. 5th Street
Philadelphia, PA 19106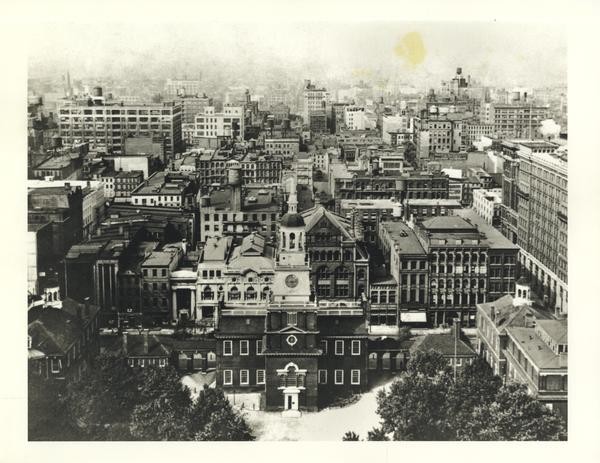 Saturday, October 16 at 3 p.m.
A Walking Tour - Restorations, Removals, and Recreations: The Historic Buildings of Independence National Historical Park
View Historic Old City and the changing of its buildings over the past 300 years. Join us as we walk around Independence National Historical Park (INHP) looking at how historic buildings have changed and how they have been preserved, or, in many cases, not.
What practical considerations impact preservation? What do our decisions about preservation say about us as a society? How have our views of preservation changed over time? Grapple with these questions while appreciating the circumstances and backgrounds of Old City on this guided walking tour. 
The walking tour is approximately 90 minutes and covers a little over a mile (with frequent stops along the way). The tour will depart from the Society's Jefferson Garden at 105 S. 5th Street.  
Registration required. Keeping the group small, so register soon! Sign-up here. 

Any questions? Email MuseumEducation@AmPhilSoc.Org