Susan O. Montgomery Lecture: Performance and Conversation with Curtis Faculty
Benjamin Franklin Hall
427 Chestnut Street
Philadelphia, PA, 19106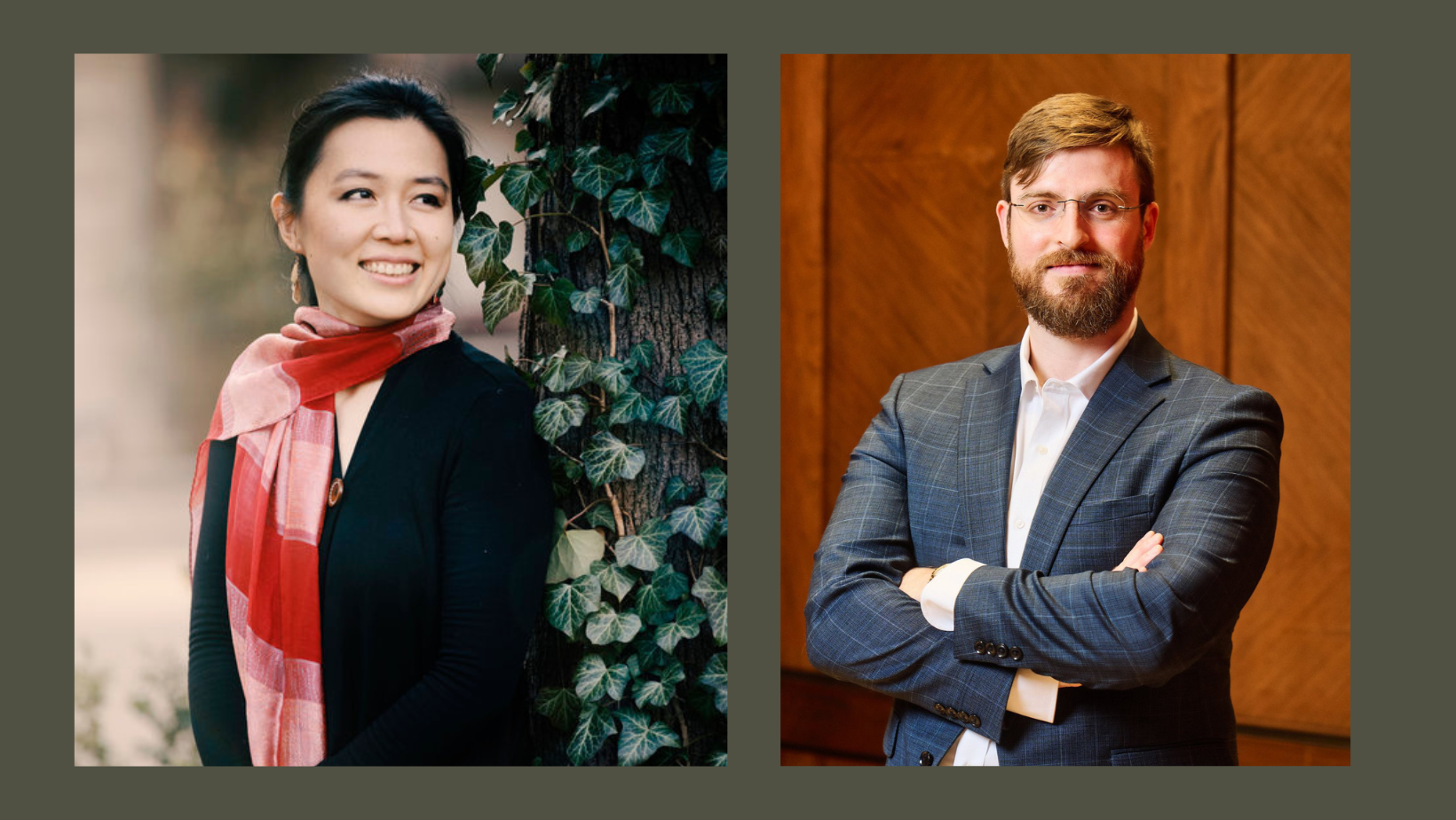 On December 12th, two members of the leadership team at the Curtis Institute of Music will join each other in conversation at the Susan O. Montgomery Lecture Series. Nick DiBerardino (composition, '18), Senior Associate Dean of Performance Studies and Chair of Composition Studies, and Amy Yang (piano, '06), Associate Dean of Piano Studies and Artistic Initiatives will discuss their multifaceted roles as creators, interpreters, educators, and leaders, with a special focus on the ways their artistry has driven their unique careers.
This program will interweave musical performance and conversation. Mr. DiBerardino, who brings to Curtis a distinguished musical and scholarly pedigree, will speak about how his formative experience attending Curtis led to subsequent positions in which his transformative vision has shaped the school. He will also present and discuss the creative process behind an original composition. Ms. Yang will perform a solo piano work she commissioned from current Curtis composition student Alistair Coleman, who she first encountered in her previous role as program director of Curtis Summerfest's Young Artist Summer Program. Ms. Yang will speak about interpretation, her collaborative process with composers, and the evolutionary stages of Mr. Coleman's piece. 
Together, Ms. Yang and Mr. DiBerardino hope to weave a picture of the fertile artistry at the core of the Curtis educational experience and the musical values they work to uphold for future generations.