"Still They Remember Me": Newell Lyon's voice speaks from the Speck papers -- A Virtual Discussion with Carol Dana, Margo Lukens, and Conor Quinn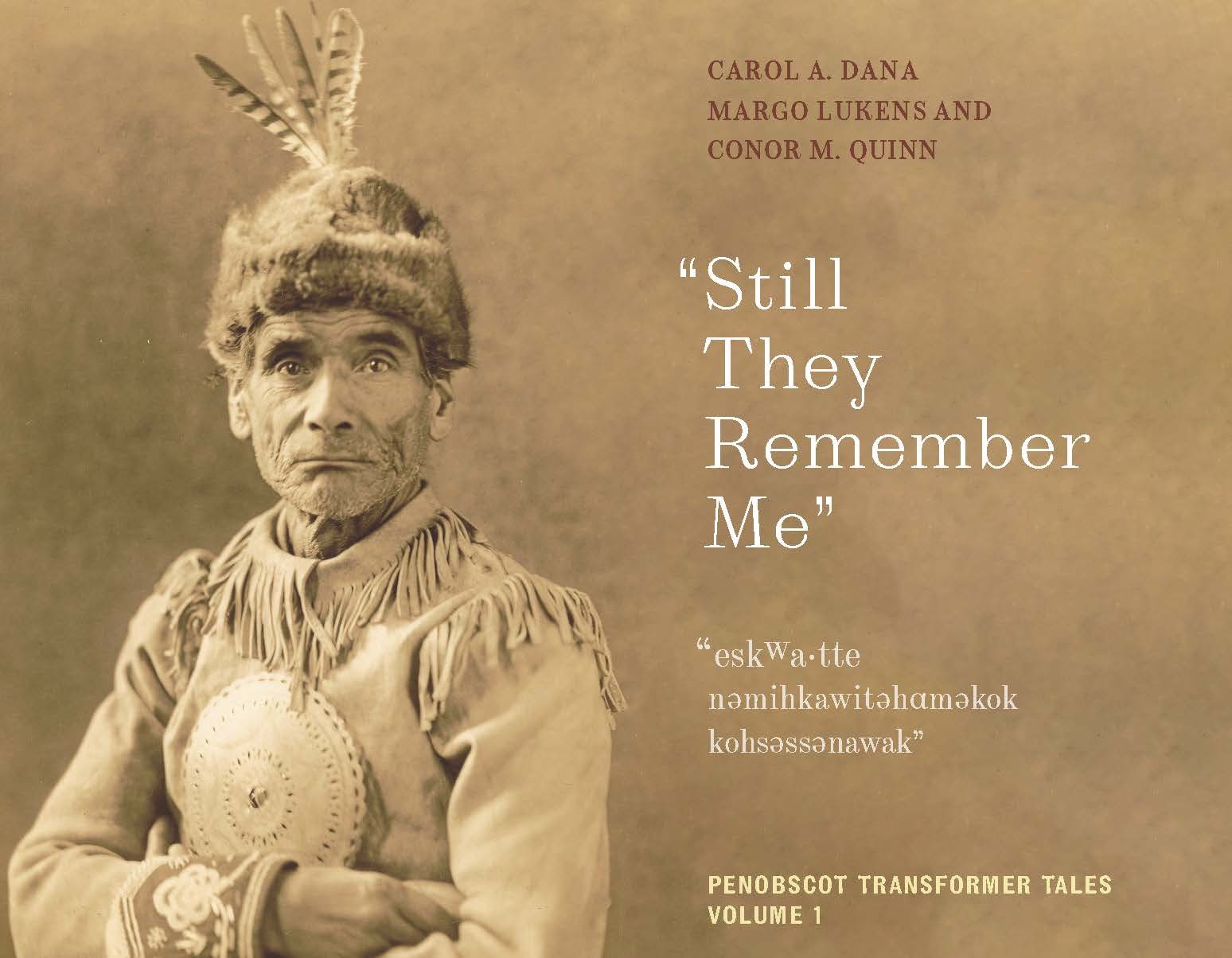 In 2016, Penobscot language keeper Carol Dana enlisted the help of a linguist and a literature professor to help republish the texts of Newell Lyon's stories that Frank Speck published in 1918. Dana's primary concern is to open the door to Penobscot youth, who may be growing up mostly anglophone; this first volume of traditional Gluskabe stories is designed to help them find their way back to familiarity with Penobscot language, and even the desire to use it. In the process, we have consulted papers held at APS--both the Frank Speck and Frank Siebert collections--and have enough material to anticipate a volume 2 and perhaps a volume 3 of Penobscot stories.
This virtual discussion will take place on Wednesday, November 3 at 1:00pm EDT via Zoom. The event is free of charge, but registration is required to attend.
---
Carol A. Dana was born in Bangor, Maine, and is a member of the Penobscot Nation. She was educated at University of Maine in Machias and Orono; she has a B.S. in Elementary Education (1990) and a Master's degree in Education (2008). During the 1970s Carol worked for Akwesasne Notes in the Mohawk homeland of Akwesasne. In the 1980s she worked on the Penobscot dictionary project with Frank Siebert. In 2010 at the 42nd Algonquian Language Conference, she received the WEB DuBois award for lifetime achievement for her work with language revitalization. Today she is the language resource at the Penobscot Nation Cultural and Historic Preservation Department. She has published two books of poetry, When No One Is Looking (1989) and Return to Spirit (2014). She has six children: Wenona Lola, Saul Dana, Jo Dana, Awendela Dana, Kwinawit Dana, and Myriah Dana; she is proud to have fourteen grandchildren. She lives in Indian Island with her spiritual advisor, Čečahkanom.
Margo Lukens was born and raised in the Philadelphia area, where her family arrived nearly 350 years ago as religious refugees. She was educated at Harvard University (AB 1977) and did her graduate work at the University of Colorado (PhD 1991).  She taught at Swarthmore College before coming to the University of Maine in 1992, where she directed the McGillicuddy Humanities Center and is a professor of English.  In 2003 she began teaching drama by Native American playwrights and working with Penobscot and other Native community members on readers theatre, radio theatre, and full production of Native American plays. She edited a volume of the plays of William S. Yellow Robe, Jr. Grandchildren of the Buffalo Soldiers and other untold stories (2009), and has collaborated with Yellow Robe on other publications and numerous theatrical productions.  She lives in Orono, Maine, with husband Kenneth Dupuis, a descendant of French Acadian settlers who grew up in Old Town, Maine.  At present, their children live too far away.
Conor Quinn is a revitalization/reclamation linguist who since the mid-1990s has worked extensively with Algonquian-speaking communities of northeastern North America, particularly Penobscot, Passamaquoddy-Maliseet, Mi'kmaw, and Western Abenaki, as well as those of mainland southern New England and Long Island.  With a background in technical analysis of the more distinctive grammatical features of Algonquian languages (animacy, obviation, pronominal-argument configuration, nominal tense, verbal shape classifiers, and polysynthetic stem structure, among others), his current efforts focus most on helping communities cultivate their own language researchers for reclamation work, and also on building more genuinely accessible teaching and learning approaches based on minimalist, detechnicalized/plain-speech presentations of core language patterns, for practical everyday conversation.