Star-Struck: An Archival Portrait of Astronomer Cecilia Payne-Gaposchkin at the American Philosophical Society -- A Virtual Discussion with Caroline Johnson and Valerie-Ann Lutz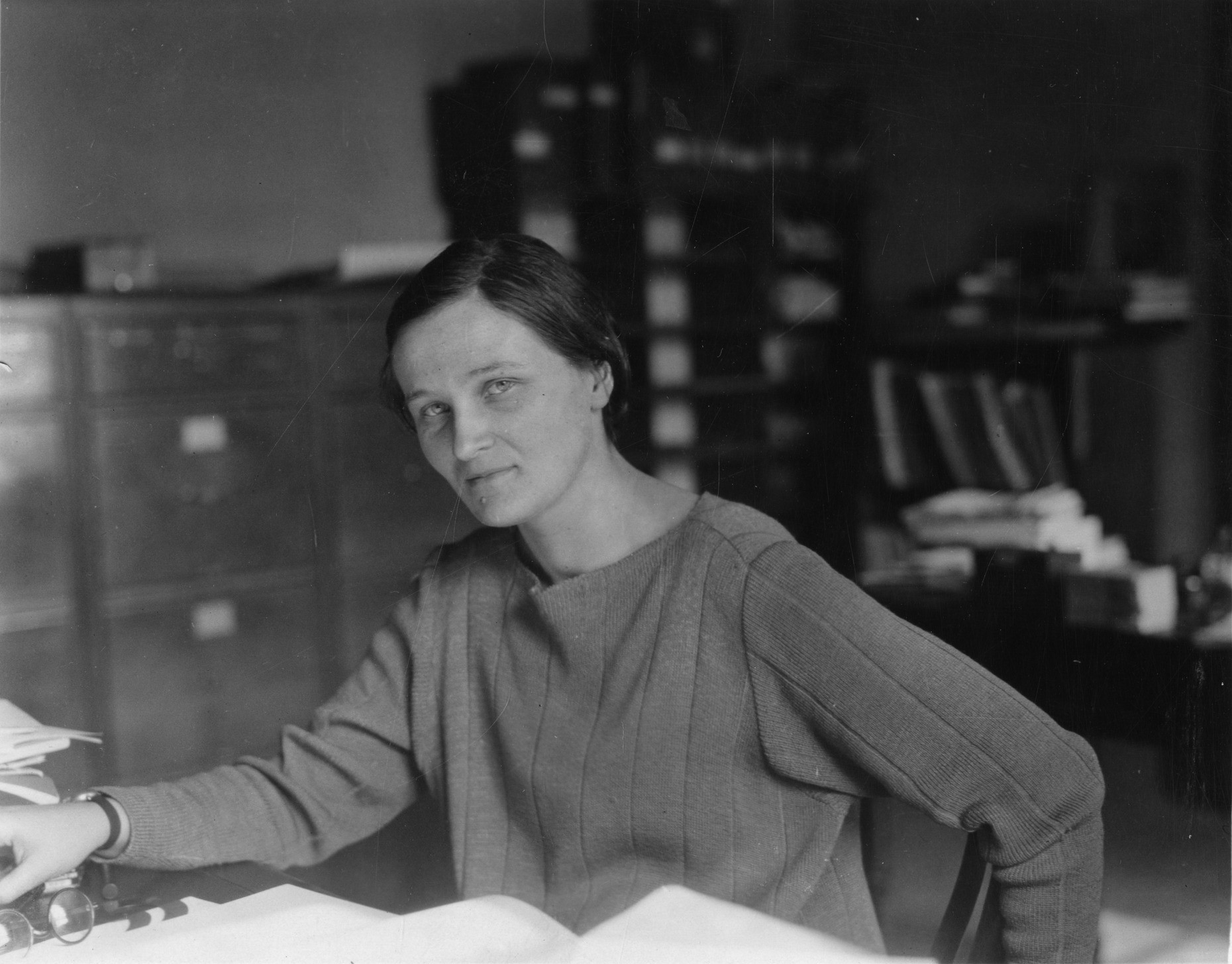 In honor of Archives Month and the 2023 APS Museum's upcoming exhibition on women in science, learn more about how prominent scientists appear within APS collections.  As the first person to posit that stars are made of helium and hydrogen in her 1925 doctoral dissertation, Cecilia Payne-Gaposchkin became one of the most influential astronomers of the 20th century.  Found across several collections and books, her astronomy materials, autobiography, textbooks, and trail of accomplishments donated to the APS provide a more holistic picture of Payne-Gaposchkin's life and work. 
Please join The Andrew W. Mellon Foundation Postdoctoral Curatorial Fellow, Caroline Johnson, and Assistant Librarian and Head of Manuscripts Processing, Valerie-Ann Lutz, to learn more about how curators rely upon archival collections to piece together stories of individuals for exhibition and how archives serve as crucial repositories for bringing personal narratives to life on gallery walls, inspiring generations to come. 
--
Caroline E. Johnson received her PhD in American Studies from the University of Texas at Austin in spring 2021. Her dissertation, "Clouds Like Glass: The Deterrence and Determination of U.S. Women Airline Transport Pilots," explored the social and cultural significance of gendered labor in the airline industry during the last three decades of the twentieth century. Her work has been supported by the American Association of University Women and the Smithsonian National Air and Space Museum, where she served as a research fellow from 2019-2021. Previously, she worked as a graduate research associate at the Harry Ransom Humanities Research Center in Austin, Texas. She holds bachelor's degrees in history and anthropology as well as a master's degree in history from Miami University in Ohio. As the 2021-2023 The Andrew W. Mellon Postdoctoral Curatorial Fellow, Caroline will be the lead curator for the APS Museum's 2023 exhibition on women in science. 
Valerie-Anne Lutz is Assistant Librarian and Head of Manuscripts Processing, where she supervises a team of archivists who make new collections available. Val has been at the APS since 1999 and has held the positions of archival processor, digital imaging project coordinator, and assistant manuscripts librarian.  Previously, she worked at the Philadelphia City Archives and Records Center.  She holds two BA degrees and an MA from Temple University, along with an MSLIS from Drexel University.
Image courtesy: Smithsonian Institution Archives (SIA) Acc. 90-105 [SIA2009-1326]