Science on Tap, Untapped: Pick Your Poison
Mütter Museum
19 South 22nd Street
Philadelphia, PA 19103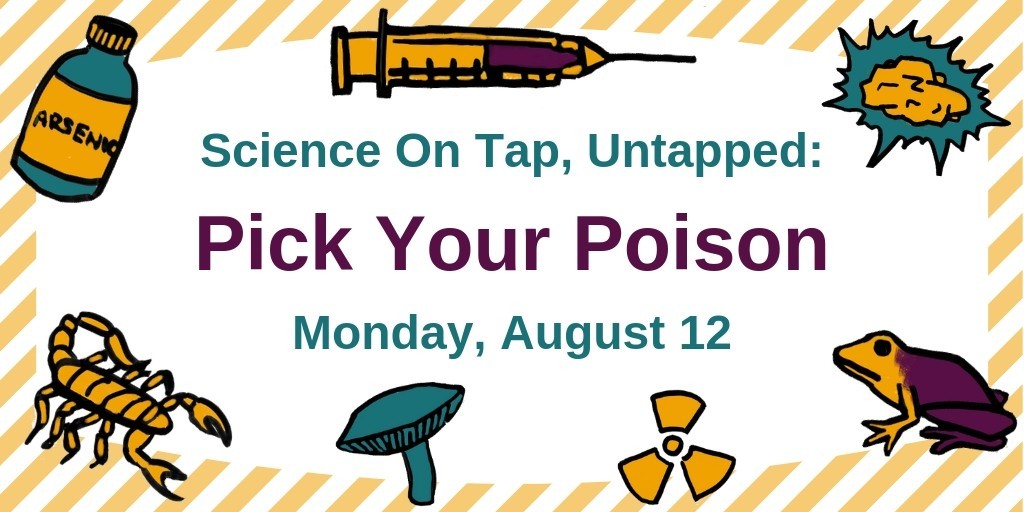 It lurks in science labs, museum collections, and even in the cabinet under your sink. It was in the apple Snow White received from the evil witch. In the 1920s, it was the key to the perfect Jazz Age crime. Lurking, deliberate, or secretive, poisons have many associated histories and winding tales waiting to be discussed.
Join us for a night where we explore the weird and wonderful world of killer substances both naturally-occurring and man-made. We'll continue our long tradition of geeking out about the fascinating things that science can teach us with poison-themed lightning talks and poison-free snacks and drinks.
Toast to toxicology, say hello to former Science on Tap hosts, and help us round out a decade of science programming in the City of Brotherly Love!
Please Note: The Mütter Museum will not be open during this event.
For more information, contact museumeducation@amphilsoc.org.