Revitalization Lexicography: The Making of the New Tunica Dictionary -- A Virtual Discussion with Patricia Anderson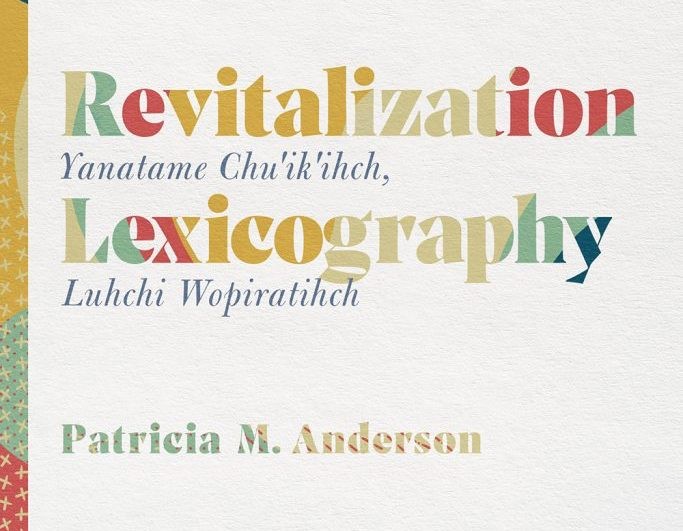 Dictionaries are highly-sought after reference materials among communities who are fighting to preserve or revitalize their language. More than simple resources used to look up words, dictionaries' reputation as multifunctional reference materials make them adaptable to a wide variety of community needs, from pedagogy to prestige.
Join Patricia Anderson, author of Revitalization Lexicography: The Making of the New Tunica Dictionary (University of Arizona Press, 2020), for a virtual discussion of the New Tunica Dictionary, a dictionary explicitly designed to facilitate and support a larger Tunica language revitalization movement. Anderson will discuss considerations and steps to be taken when designing such a work, and how goals of the Tunica language revitalization movement were embedded in the very fabric of the lexicographic process, from headword entry to distribution.
The event will take place on Wednesday, April 28 at 1:00pm EDT via Zoom. The event is free of charge, but registration is required to attend. 
--------
Patricia M. Anderson has been an active member of the Tunica Language Project since 2011. She received a PhD from Tulane University for her work on the New Tunica Dictionary. In addition to preparing the print Tunica dictionary, Anderson created the Tunica Dictionary App for Android and is in the process of developing an app for iPhones. Software developer by day and language revitalizationist by night, Anderson's research focuses on the intersection of language revitalization and technology. Anderson's current language work includes a NSF-funded project to create an enhanced digital experience with Tunica language materials housed by the American Philosophical Society.