Ona Judge Staines and Martha Washington: Mapping Inequality, Resistance, and Solutions in Early National Philadelphia
Thursday, October 10, 2019
5:30–7:30 p.m. Reception and Keynote
Free and open to the public.
Please RSVP to attend.
Benjamin Franklin Hall
427 Chestnut Street
Philadelphia, PA 19106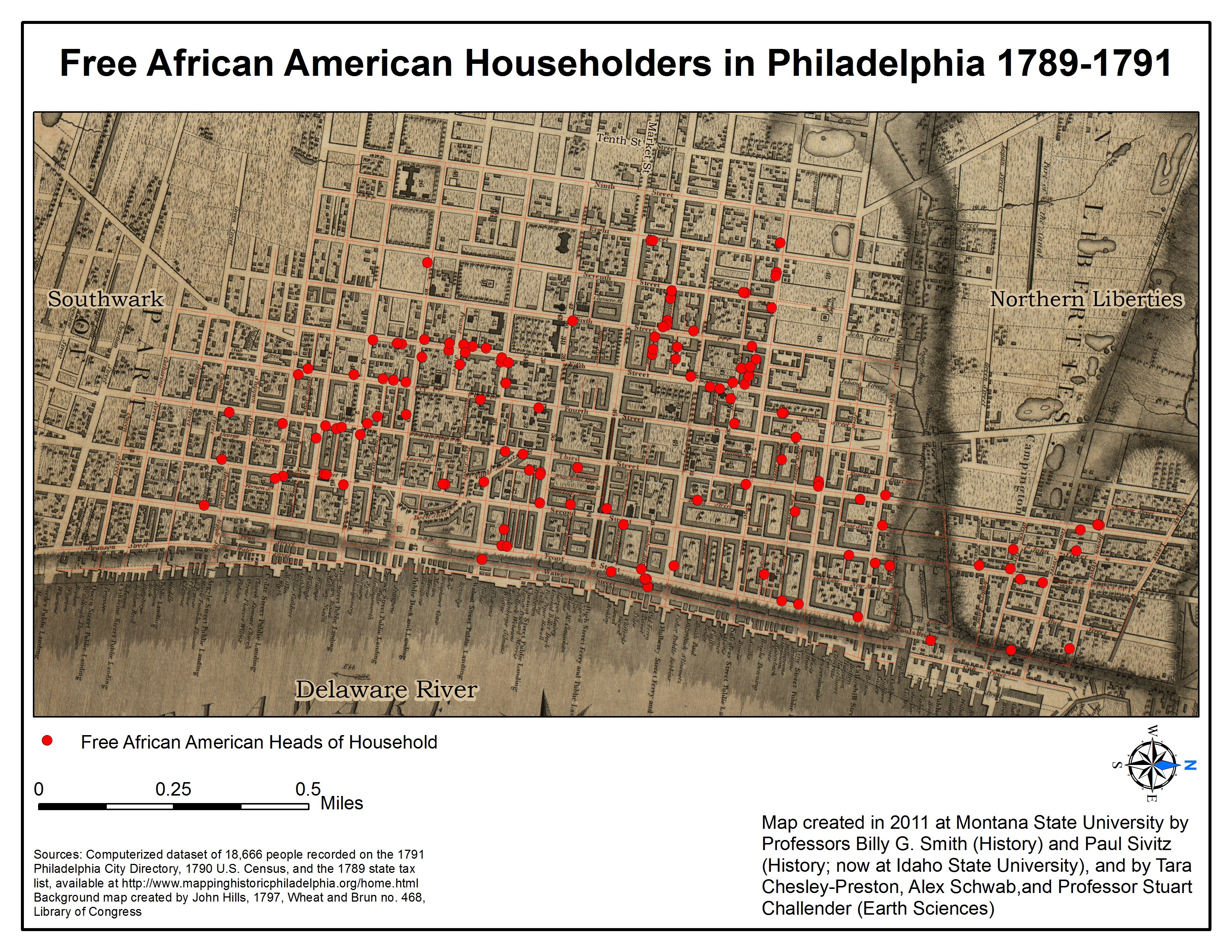 Live stream the conference beginning 6:00 p.m. Thursday, October 10. 
"Ona Judge Staines and Martha Washington: Mapping Inequality, Resistance, and Solutions in Early National Philadelphia" is the keynote to the Fall 2019 APS conference "The Power of Maps and the Politics of Borders."
Billy G. Smith, Montana State University
On May 21, 1796, Ona Judge, an enslaved young woman serving as personal servant to Martha Washington, escaped from the President's Mansion in Philadelphia and boarded a ship bound for New Hampshire in search of freedom. Despite George and Martha Washington's attempts to recover her, Judge lived the rest of her life free in New Hampshire, marrying a freed person John Staines and starting a family. Because of her escape and the prominence of the household from which she fled, much more is known about Ona Judge's life in slavery than other enslaved people in late-eighteenth-century Philadelphia. With this information, Dr. Billy G. Smith uses mapping to explore the lived realities of inequality, resistance, and their possible solutions in early national Philadelphia.
In this keynote lecture kicking off the APS Library & Museum Conference, "The Power of Maps and the Politics of Borders," Dr. Smith will also discuss his role in helping to spearhead the innovative digital humanities project—"Mapping Historic Philadelphia: Recreating Life in America's First City"—that uses GIS to locate Philadelphia's lesser-known inhabitants during the 1790s.
Dr. Smith is Professor of History at Montana State University, where his research focuses on poorer people and runaway slaves in early America as well as the experience of everyday life. His book, Ship of Death: The Voyage that Changed the Atlantic World (Yale, 2013), uncovers the long-forgotten story of a small British Ship, the Hankey. Despite its altruistic intentions to help found a colony free of slavery in West Africa, the Hankey ended up transporting mosquitos infected with yellow fever to the United States, leading to a devastating epidemic that had ripple effects throughout the Atlantic World.