New Directions in the History of the Americas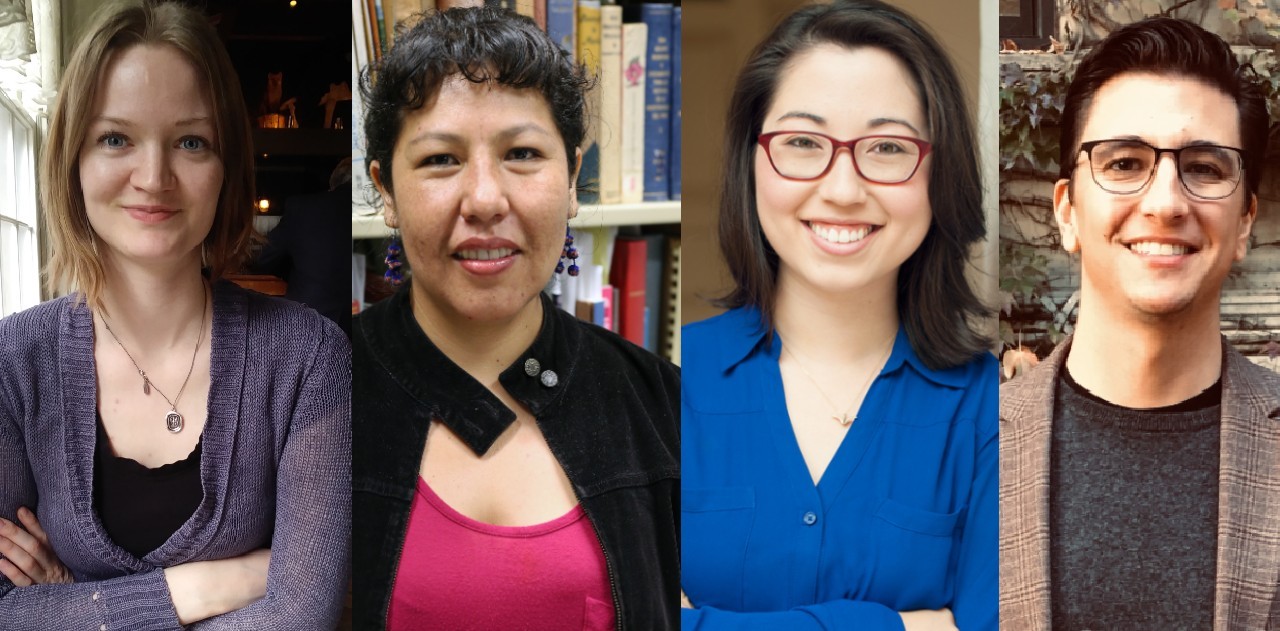 The American Philosophical Society might be over 275 years old, but there is nothing old-fashioned about the scholarship being researched and written by its long-term residential fellows!
Join us on Tuesday, June 16 at 11:00am EDT for a conversation with Hannah Anderson (University of Pennsylvania), Janine Boldt (APS), Angela Tapia (University of Texas, Austin), and Timothy Bowers Vasko (Barnard College) for a conversation about the contribution they see their scholarship making to our evolving understanding of the history of the Americas, the opportunities and the challenges facing the field, and the hidden and overlooked treasures held by the APS. The program will take a conversational format and there will be time for Q&A with the audience.
About the Speakers
Hannah Anderson is a Ph.D. Candidate in history at the University of Pennsylvania and the 2019-2020 Friends of the APS Predoctoral Fellow in Early American History. Her dissertation explores botanical knowledge production among colonists and indigenous people in the early British Atlantic; it shows how these everyday exchanges of plant information shaped the development of settler colonies and influenced the paradigms of Enlightenment botany. 
Janine Boldt received her Ph.D. in American Studies from William & Mary in 2018 and is the 2018-2020 Andrew W. Mellon Foundation Postdoctoral Curatorial Fellow. She is the creator of Colonial Virginia Portraits (https://colonialvirginiaportraits.org/) an interactive database of all known portraits of Virginians painted at home or abroad before 1776. Her book manuscript, The Politics of Portraiture in Colonial Virginia, is about the power of portraiture to shape culture and society.
Angela Tapia is a Ph.D. Candidate in Latin American Studies at the University of Texas, Austin and the 2019-2020 Andrew W. Mellon Foundation NASI Predoctoral Fellow.  Her dissertation excavates Indigenous female clothing as a sartorial archive of beauty, interrogating how indigenous aesthetics play with ideas of authenticity and discards the binary perception of seeing people either as indigenous or non-indigenous people.
Timothy Bowers Vasko received his Ph.D. in Government at Cornell University with a specialization in Political Theory, Indigenous Studies, and Africana Thought in 2018. His book manuscript, The Invention of the Indigene: Native Information and Doctrines of Discovery in the Early-Modern Americas, tracks the invention of the categories of "native" and "indigenous" in the early-modern period.