Map Chats Carpenters' Hall: Bisector, Bridge, Connector, or Conundrum? The Evolution of Two Campuses along Lancaster Avenue
Carpenters' Hall
320 Chestnut St
Philadelphia, PA 19106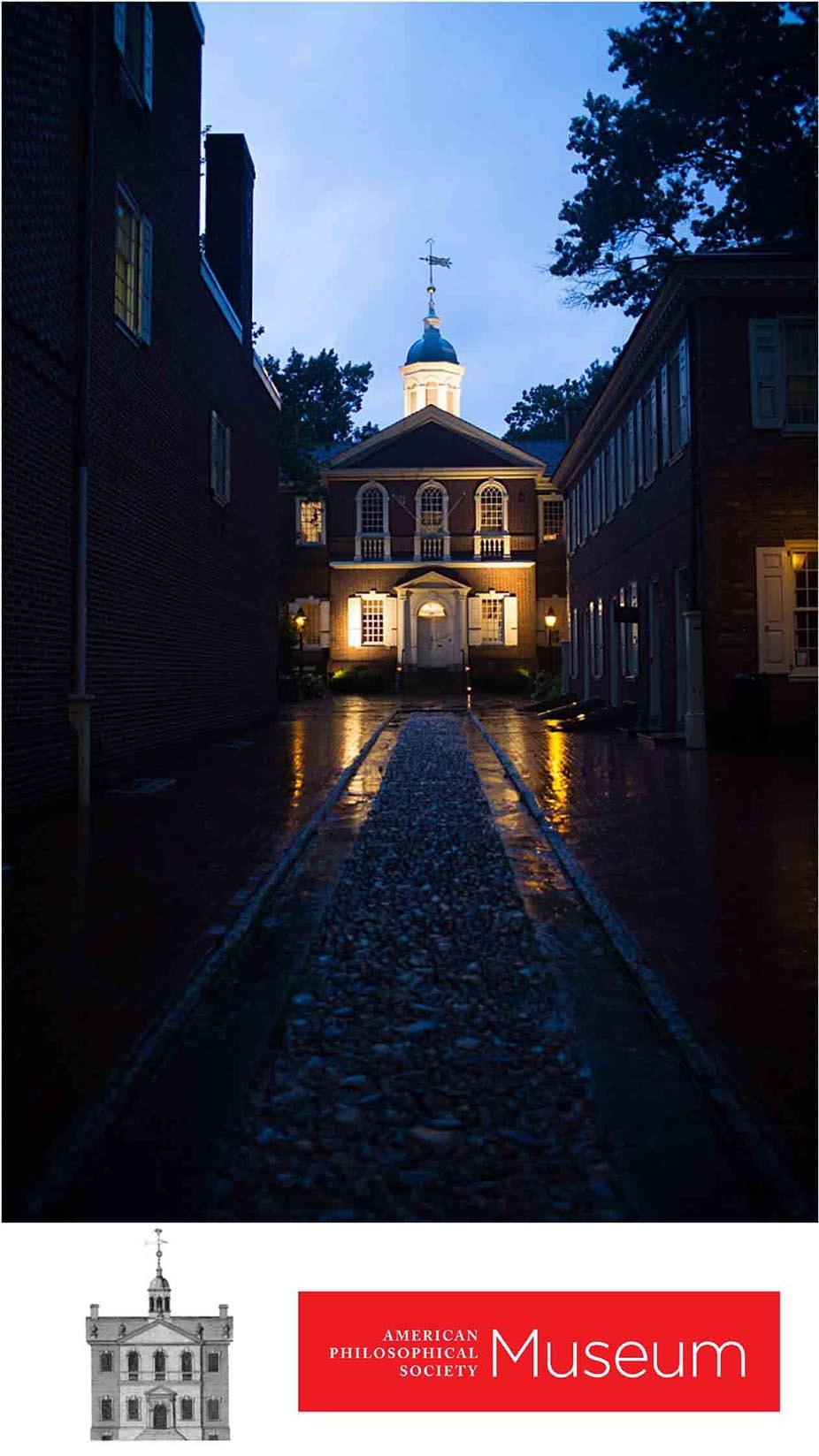 Wednesday, August 21st from 6:00 p.m.-7:00 p.m. 
Join us at Carpenters' Hall for the third lecture in the "Map Chats" series, running throughout the Mapping a Nation exhibition. Today, maps are used in a variety of ways, from artistic pieces to scientific tools. Throughout the program series, join us as we survey the different aspects and opportunities that maps present to us.
At "Map Chats Carpenters' Hall: Bisector, Bridge, Connector, or Conundrum? The Evolution of Two Campuses along Lancaster Avenue" learn from Cameron J. Mactavish, AIA, LEED AP, founding partner of Voith & Mactavish Architects, about the transformation of Lancaster Ave over time. In the early years of the country, Lancaster Avenue served as an important regional route for personal and commercial travel. Its continued evolution parallels the development of towns and neighborhoods along its path from Philadelphia to Lancaster, and its impact on the built environment continues to be felt today. This lecture will analyze the influence of Lancaster Avenue on the campuses of Drexel University and Villanova University, using them as case studies in how historic maps can help contemporary architects and planners make more enlightened design decisions.
Speaker Bio: Cameron J. Mactavish, AIA, LEED AP, is a founding partner of Voith & Mactavish Architects with over thirty years of design experience through projects that range from large new buildings, like Villanova University's in-progress performing arts center, to smaller-scale projects, such as the restoration of Drexel University's Furness-designed Peck Alumni Center. His approach, drawn from the traditional role of the architect as "master builder," celebrates quality craftsmanship in the context of the built environment. He is a Past President of the Carpenter's Company and maintains a strong passion for Philadelphia's history and architectural development.
About Carpenters' Hall: Carpenters' Hall is owned and operated by The Carpenters' Company of the City and County of Philadelphia. Founded in 1724 for those in the built industry, The Carpenters' Company is the oldest continually operating trade guild and professional organization in the United States. Carpenters' Hall hosted the First Continental Congress in 1774.
Registration is required. This event will take place at Carpenters' Hall and light refreshments will be served.