Map Chats: Bartram's Garden
Bartram's Garden 
5400 Lindbergh Blvd 
Philadelphia, PA
19143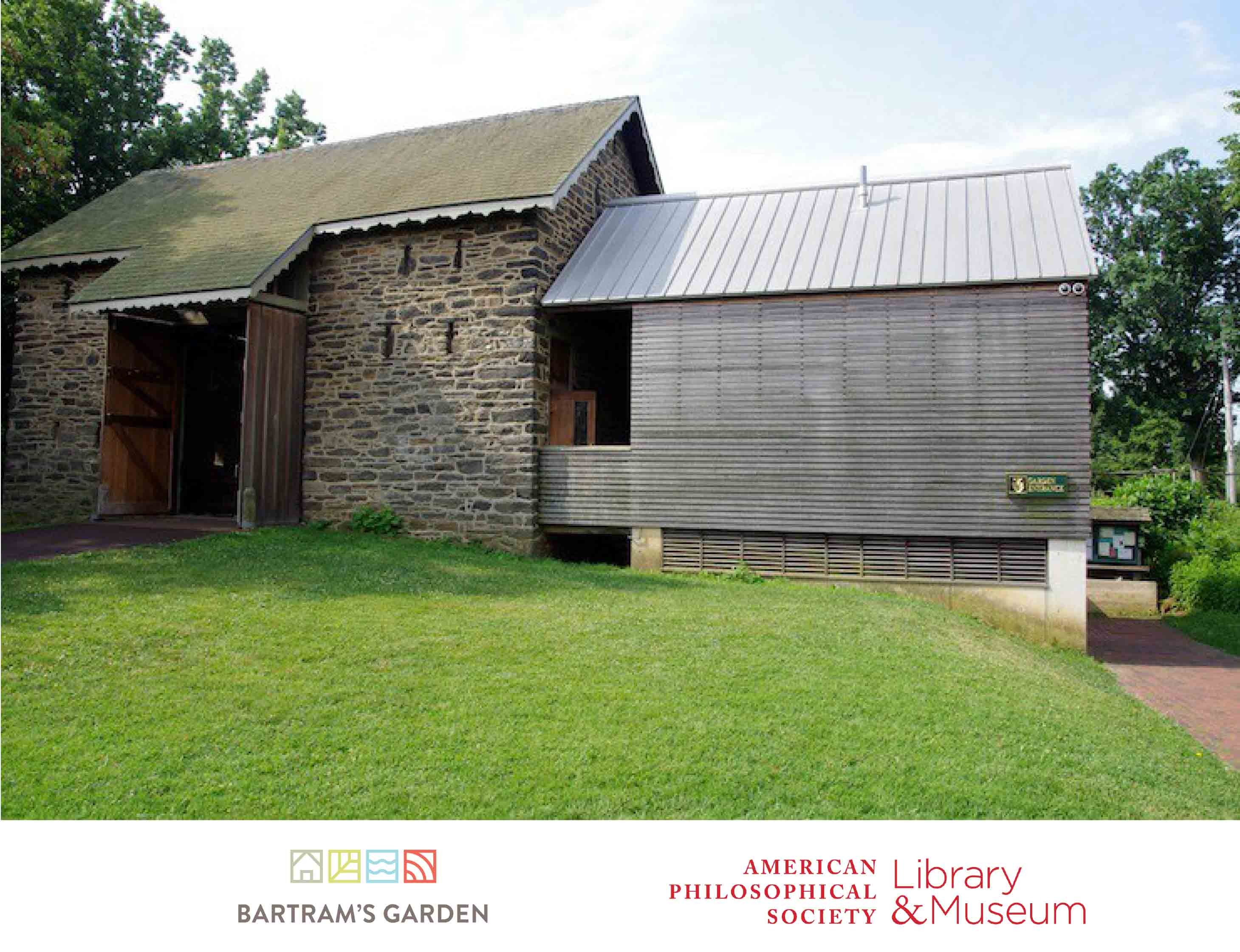 Thursday, September 26 from 6:00 pm–7:00 pm 
Join us at Bartram's Garden for the fourth and final lecture in the "Map Chats" series, running throughout the Mapping a Nation exhibition. Today, maps are used in a variety of ways, from artistic pieces to scientific tools. Throughout the program series, join us as we survey the different aspects and opportunities that maps present to us.
At "Map Chats: Bartram's Garden" learn about how maps are used to research and replant parts of Bartram's Garden. Discover how Bartram's Garden has also used local historic and modern maps of Kingsessing Township or Southwest Philadelphia to understand the history and development of this section of Philadelphia.
Speaker Bio: Joel T. Fry has served as curator for Bartram's Garden, the home of John and William Bartram in Philadelphia, PA, since 1992. He first became involved in archaeological research at Bartram's Garden in 1975, and has participated in a number of archaeological and historic research projects at the garden site since. He studied anthropology, historical archaeology, and American Civilization at the University of Pennsylvania, and has written extensively on the history of Bartram's Garden and the Bartram family plant collections.
About Bartram's Garden: Bartram's Garden is a public garden in Southwest Philadelphia, situated on Lenape territory on the banks of the lower Schuylkill River. It is an access to the tidal river and wetlands, a nursery, a venue for art, a historic estate and an outdoor classroom. Bartram's Garden attempts to hold the colonial legacy of the land with a commitment to learn and share the whole truth about the stories of the plants we grow and the places and people they have come from.
This event is taking place at Bartram's Garden at the Bartram's Garden barn, which is the building nearest the Visitor Parking Lot. Visitors may enter through the large glass doors.
For directions to Bartram's Garden please go here. 
Registration is required.