Madison Park: A Place of Hope
Reception 5:30 p.m, Lecture, 6:00 p.m.
Thursday, September 12, 2019
Free and open to the public.
Benjamin Franklin Hall
427 Chestnut Street
Philadelphia, PA 19106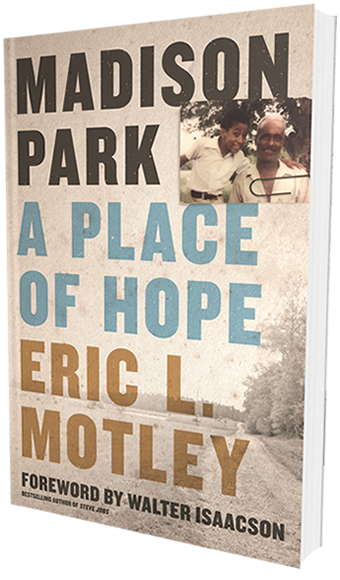 Welcome to Madison Park, a small community in Alabama founded by freed slaves in 1880. And meet Eric Motley, a native son who came of age in this remarkable place where constant lessons in self-determination, hope, and unceasing belief in the American dream taught him everything he needed for his journey to the Oval Office as a Special Assistant to President George W. Bush.
About Eric Motley
Eric is Executive Vice President of The Aspen Institute which on a national and international level discusses today's global issues that face the United States and her partners across the world. Prior to joining the Aspen Institute, he served as the Director of the U.S. Department of State's Office of International Visitors within the bureau of Public Diplomacy. In 2003, he became Special Assistant to President George W. Bush for Presidential Personnel, where he managed the appointment process in the White House for over 1,200 presidentially-appointed advisory board and commission positions. He joined the White House staff as Deputy Associate Director, Office of Presidential Personnel in 2001.
Eric is an avid book collector of first editions and rare books with a concentration on the English writer and lexicographer Samuel Johnson. Eric earned his bachelor's degree in Political Science and Philosophy from Samford University in 1996. As a Rotary International Ambassadorial Scholar at the University of St. Andrews in Scotland, he earned a Master of Letters in International Relations and a Ph.D. in International Relations as the John Steven Watson Scholar.