Lunch at the Library: "The Education of Betsey Stockton: An Odyssey of Slavery and Freedom" with Gregory Nobles
Thursday, February 23, 2023
12:00 p.m. ET
Benjamin Franklin Hall
427 Chestnut St.
Philadelphia, PA 19106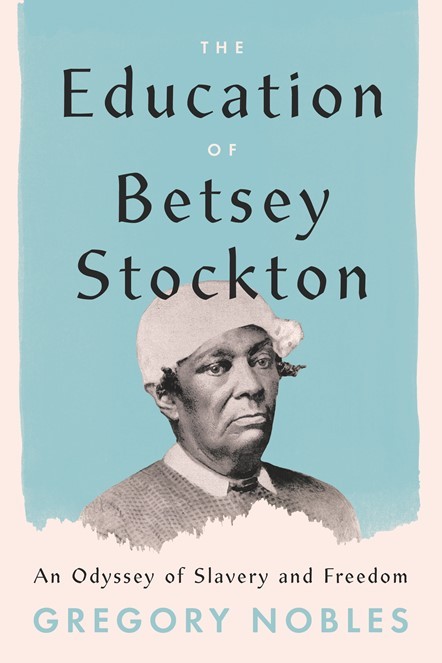 Join us for a Lunch at the Library presentation from Gregory Nobles, who will be presenting on his new book project on Betsey Stockton highlighting her life and work in Philadelphia. An full abstract may be found below.
Gregory Nobles's new book, The Education of Betsey Stockton: An Odyssey of Slavery and Freedom (University of Chicago Press, 2022), tells the remarkable story of a Black woman who lived a life of commitment to her community in a society suffused with racism. Born into slavery in Princeton NJ in 1798, she was "given, as a slave" to the household of the Reverend Ashbel Green, pastor of Philadelphia's Second Presbyterian Church and the eighth president of Princeton. After eventually getting her emancipation, she worked as a missionary in Hawai'I, returned to the U.S. to be the founding teacher in an infant school for Black children in Philadelphia, and finally spent the second half of her life back in Princeton, where she became a founder of both a Black church and the town's sole school for Black children, working as a leader in both until her death, in 1865. Betsey Stockton's story highlights the larger significance of Black people in the antebellum North who labored at the grassroots level to build local institutions, holding together Black communities in a nation that was on the path to coming apart.
Gregory Nobles is professor emeritus of history at Georgia Institute of Technology and a historian who has written extensively on the era from the American Revolution to the Civil War. He is the author or coauthor of several books, most recently John James Audubon: The Nature of the American Woodsman.
The event will take place on Thursday, February 23, 2023 at 12:00 p.m. ET in Benjamin Franklin Hall and will also be livestreamed.
The event is free to attend but registration is required. Please register to attend in-person and online.
Lunch will be provided to those attending in person.