Lunch at the Library: "Benjamin Franklin's Money: A Financial Life of the First American" with Ed Gray
Benjamin Franklin Hall
427 Chestnut St.
Philadelphia, PA 19106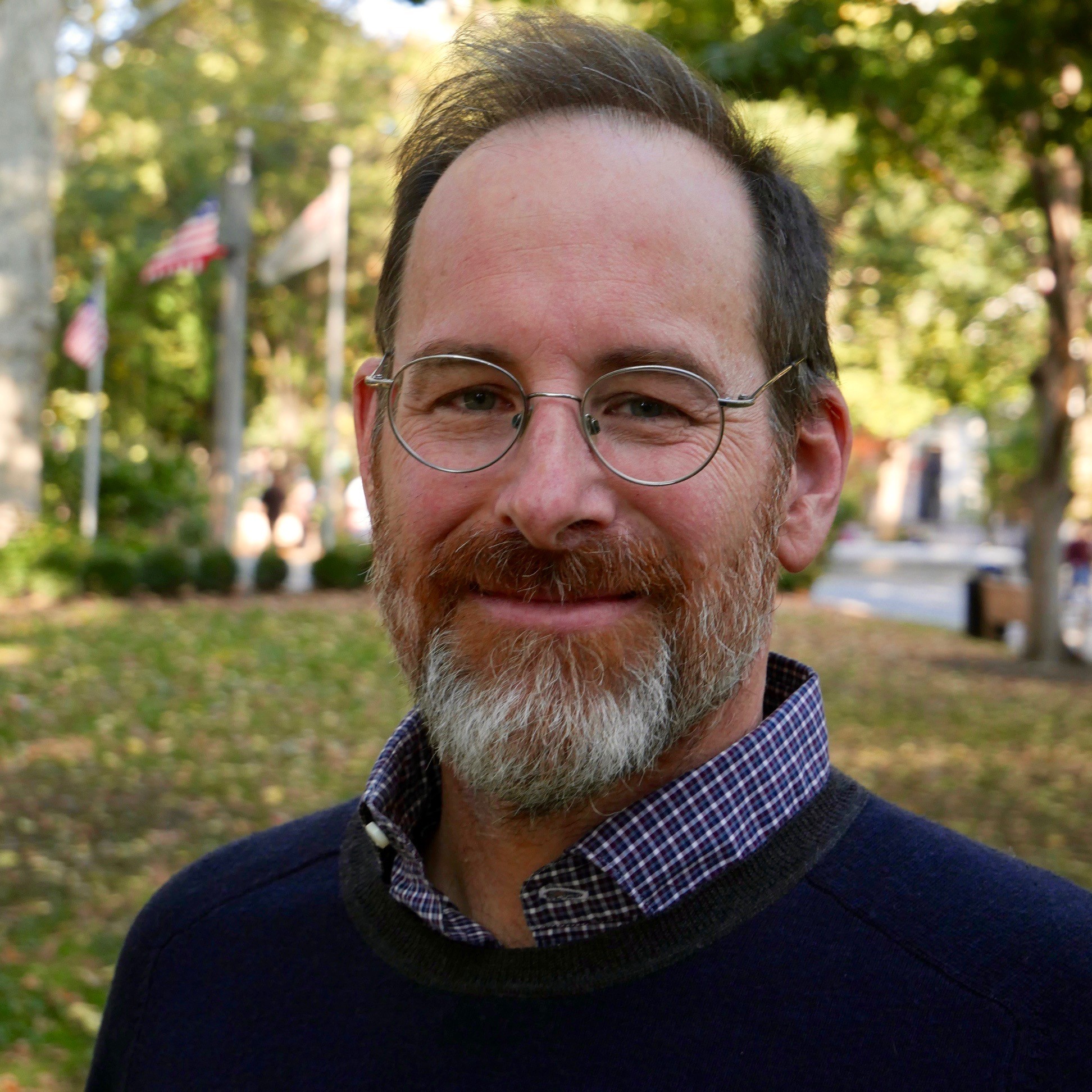 Livestream the event here: https://boxcast.tv/view/benjamin-franklins-money-a-financial-life-of-the-first-american-with-ed-gray-mxjn9rlawrd6rkzv822h
In-person registration will close on January 26, 2023.
Join us for a Lunch at the Library presentation from 2022-2023 APS-NEH Sabbatical Fellow Ed Gray, who will be presenting on his new book project on Benjamin Franklin and the origins of American paper money. An full abstract may be found below.
Dr. Ed Gray has taught early American history at Florida State University since 1999. He served as department chair from Fall of 2013 through summer of 2022. His books include New World Babel: Languages and Nations in Early America (1999); The Making of John Ledyard: Empire and Ambition in the Life of an Early American Traveler (2007); and Thomas Paine's Iron Bridge: Building a United States (2016). He recently completed America's Great Divide: The Mason-Dixon Line, from the Colonial Era to the Civil War, to be published by Harvard University Press. He is also, with Jane Kamensky, co-editor of the Oxford Handbook of the American Revolution (2012). Ed's work has been supported by fellowships from the John Carter Brown Library, the Andrew Mellon Foundation/Huntington Library, the National Endowment for the Humanities, the Fulbright Foundation, and the Florida State University College of Arts & Sciences. 
The event will take place on Wednesday, February 1, 2023 at 12:00 p.m. ET in Benjamin Franklin Hall and will also be livestreamed.
The event is free to attend but registration is required. Please register to attend in-person and online.
Lunch will be provided to those attending in person.
---
"Benjamin Franklin's Money: A Financial Life of the First American"
His face adorns the hundred dollar bill. His folksy economic advice, even when misattributed, is as old as America: "a penny saved is a penny earned." His Autobiography stands as the inaugural volume in the canon of American business books. Among founders of the United States, Benjamin Franklin can hardly be mentioned without conjuring some idea of American money.
The reputation is deserved. Franklin was more involved with money, real, actual paper bills and hard coins, than any of his prominent peers. As a printer, he literally made money for the colonies of New Jersey and Pennsylvania. At a time when paper money, so ordinary today, was nearly as novel as bit-coin, Franklin was at the technological forefront. He devised innovative anti-counterfeiting measures and lobbied governments to expand the paper currency supply. In the heady months after Americans declared their independence, the Continental Congress called on Franklin to design its new currency. Franklin also accumulated money for himself. By the time he retired from the printing trade, at age forty, he was a wealthy man, one of the wealthiest in colonial America. Money he had in abundance. And for the rest of his life, he would manage that money, use it to advance his own reputation, lend it to friends and family, give it to favorite grandsons, and invest it in interest-bearing bonds and innovative new instruments such as annuities and insurance contracts.
Benjamin Franklin's Money tells the story of Franklin and money. It is a rags-to-riches tale of business prowess--how a near-penniless indentured servant rose to become America's first great media mogul. It is also the story of the origins of American money. Franklin was born in New England at a time when conceptions of money and finance remained entangled in pre-modern metalism and bullionism. He came of age in a Pennsylvania where those old monetary ideals experienced ceaseless assault. Exhausted by a kind of austerity politics associated with hard-money fiscal policies, Pennsylvanians slowly, haltingly, and through relentless political conflict, adopted a novel system of paper money. No single American did more to drive this fundamental shift than Benjamin Franklin