Indigenous Studies Seminar: "Contributions to Ngodweyaan (Family) and Ezhidaayang (Community) on and beyond Nbisiing Nishnaabeg territory" with Katrina Srigley and Glenna Beaucage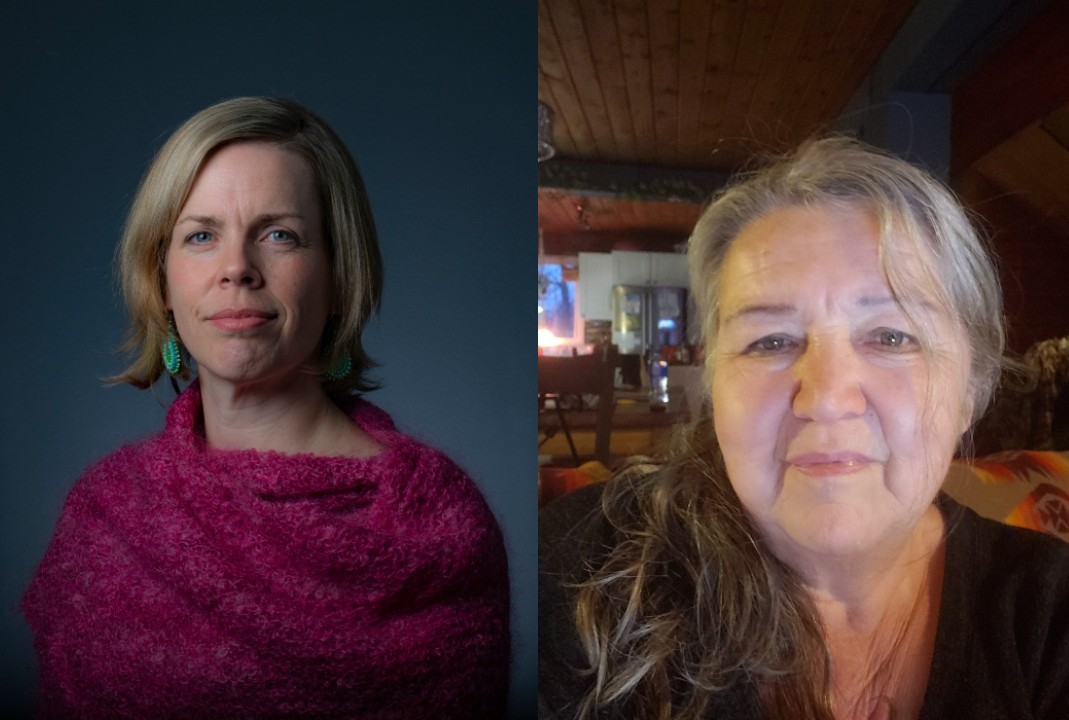 The final Indigenous Studies Seminar of the 2020-2021 year will be held on Friday, May 21, 2021 at 3:30 p.m. on Zoom.
The speakers will be Katrina Srigley (Professor of History, Nipissing University, Nbisiing Nishnaabeg Territory, North Bay, Ontario) and Glenna Beaucage (Manager, Culture and Heritage Department, Nipissing First Nation), who will jointly present a chapter titled "Contributions to Ngodweyaan (Family) and Ezhidaayang (Community) on and beyond Nbisiing Nishnaabeg territory."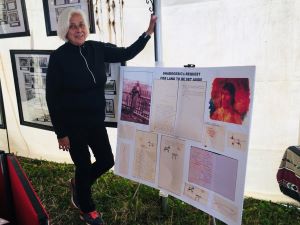 They will be joined by Joan McLeod Shabogesic (NBisiing Nishnabekwe) of the heron/crane doodem. Employed as Nipissing Land Manager for 37 years until her retirement in April of 2019, Joan was involved with and settled three land claims that increased the Nipissings' land holdings but also established lucrative settlement trusts. Land repatriation, management and land claim research provided her with opportunities to delve into the historical documentation of the NBisiing People, while retirement has provided her with opportunity to continue her research. She presently is fulfilling contracts for relationship building with Nipissing Nation, Nipissing University, Smithsonian National Museum of Natural History, and the North Bay Museum on NBisiing history. 
A description of the paper is below. The paper will be pre-circulated in advance of the seminar meeting.
To attend the seminar and to receive a copy of the paper, please register via Zoom. 
The Library & Museum's Indigenous Studies Seminar Series serves scholars and researchers working on projects in or aligned with Native American and Indigenous Studies. Questions about the series may be directed to Adrianna Link, Head of Scholarly Programs, at [email protected]
---
 "Contributions to Ngodweyaan (Family) and Ezhidaayang (Community)" emerges from over ten years of relational (and community-engaged) historical work between Glenna Beaucage and Katrina Srigley to learn about, document, and share the history of Nbisiing Nishinaabeg (the people of Nipissing First Nation) from the perspective of the community, the land, and the lake that holds it name. Drawing us from time immemorial to the present day and back again, this chapter is part of our draft monograph, Gaa Bi Kidwaad Maa Nbisiing: the Stories of Nbisiing, a social and cultural history that explores the themes of creation and language, women and gender, family, community and nation, governance, education, and land and water through the dibaajimowinan (everyday stories) and aadsokaanag (sacred stories) of Nbisiing. These stories live in people's memories, on the land, in Nishinaabemwin (the language), and in the documentary record.
The second chapter centers aadsokaanag and dibaajimowinan of Nbisiing Nishnaabeg families and communities held orally and in the documentary record to consider the role, function, and nature of Nbisiing families and communities, depending on, as historians have well-shown, time and place and the dynamics of particular historical contexts. In this case, contexts shaped by Nishnaabeg understandings of and experiences in the world, land that stretches from Lake Nipissing in all directions, and circular understandings of time. In this chapter we contend that contributions to community is a central thread linking these histories.  In a 2012 community forum, Nishnaabmwin steward Helen Restoule explained: "Our people have always helped and taken care of each other. People shared food." The sharing of food, whether it was fish, moose or berries, for those in need, or for redistribution, figures strongly in stories of family and community at Nbisiing. Europeans who called themselves "explorers", missionaries, and traders noted the importance of sharing in their 17th century writings. In mobilizing our skills as an academic and a community-based historian, and drawing on interdisciplinary scholarship in anthropology, ethnohistory, history, and Indigenous Studies, we consider these histories in relationship and what they can tell us about Nbisiing families and communities, about women, land, kinship ties, and caring for ancestors, past and present.