Indigenous Studies Seminar: "Contending Visions of Indigenous Education in Ecuador: The Potential of the Radical 1940s" with Marlen Rosas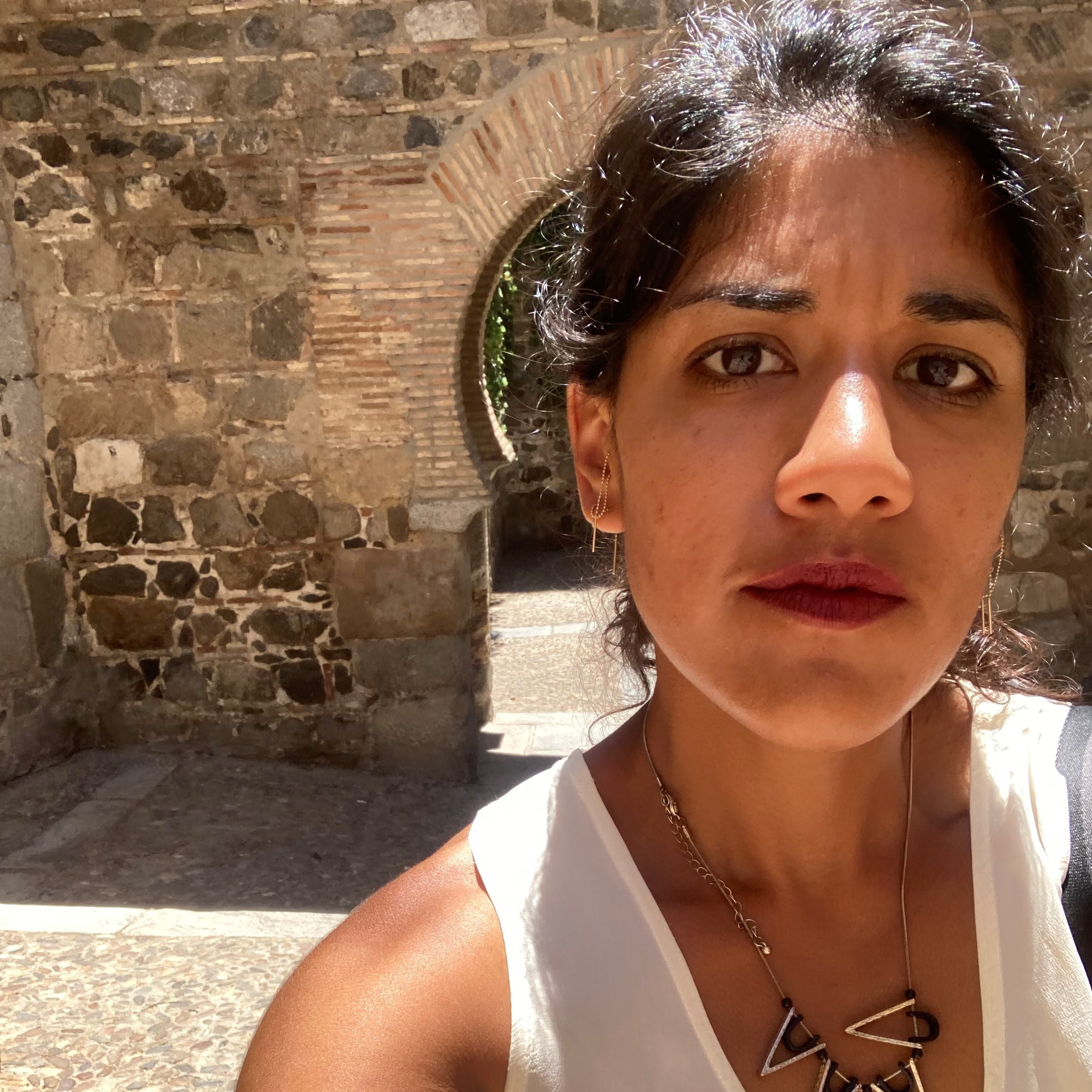 The first Indigenous Studies Seminar of the 2022-2023 year will be held on Friday, October 28, 2022 at 3:00 p.m. ET on Zoom.
The presenter will be Marlen Rosas.
Marlen Rosas is an Assistant Professor of History at Haverford College. She received her M.A. and Ph.D. in History from the University of Pennsylvania and is at work on a book project that employs critical archive studies, oral history, and intellectual history approaches to the study of Indigenous mobilization in twentieth-century Ecuador, arguably the most organized Indigenous movement in the history of the Americas. Rosas has taught such courses as "History of the Andes," and "Land and the Left in the Americas." In the fall semester she will teach "Indigenous Women: Gender, Ethnicity and Feminism in Latin America," and "Knowledge, Power, and the Production of History in Latin America." Rosas is also the cofounder and convener of the Thinking Andean Studies Interdisciplinary Conference, which will host its seventh annual meeting in the Spring of 2023.
She will discuss a paper titled "Contending Visions of Indigenous Education in Ecuador: The Potential of the Radical 1940s." A description of the paper is below. The paper will be pre-circulated in advance of the seminar meeting.
To attend the seminar and to receive a copy of the paper, please register via Zoom. 
The Library & Museum's Indigenous Studies Seminar Series serves scholars and researchers working on projects in or aligned with Native American and Indigenous Studies. Questions about the series may be directed to Adrianna Link, Head of Scholarly Programs, at [email protected]
NOTE: Seminars are designed as spaces for sharing ideas and works still in-progress. For this reason, this event will not be recorded.
---
This paper traces the work of various literacy projects that took hold in rural Ecuador the 1940s to juxtapose the politics of local demands for indigenous education and the literacy campaigns of an urban-based indigenista intellectual movement. As was characteristic of indigenista organizations in Mexico and throughout Latin America, the Indigenist Institute of Ecuador (IIE), established in 1940, consisted exclusively of white urban men whose goals were to use state structures to modernize indigenous rural lifestyles. The IIE spearheaded a national literacy campaign to teach indigenous people to read and write in Spanish so that they could be eligible (voting) citizens. Theirs was a Liberal project with distinct goals from those of the Federation of Ecuadorian Indians (FEI), the country's first national indigenous organization, established by Indigenous labor union leaders and their Communist allies. Using educational material from various literacy projects, as well as oral histories recorded with indigenous
educators and political leaders, this paper examines the different approaches each took to indigenous education to suggest that indigenous labor activists understood the stakes in gaining literacy skills as grounded in their political struggles on haciendas (landed estates). These materials will form the basis of my paper's discussion on the pedagogical strategies that indigenous leaders and their leftist allies used to rally support at the local and national levels.
While indigenismo influenced literacy projects based in urban centers, the existence of contending local politics in rural areas meant that literacy for indigenous activists in Cayambe, Ecuador comprised radically different politics. Indigenous and non-indigenous activists allied to keep their new schools in local hands. After closing Cayambe's schools in the 1960s, the Ministry of Education claimed continuity between the historical rural schools and its own perfunctory attempt to appease indigenous activists with a Bilingual Interculturalism (EIB) system that sidelined indigenous leadership. In 1984 the Ministry of Education sought to promote EIB, a project that lacked the radical-leftist politics of Cayambe's indigenous schools, yet still purported to be following through on the political struggles of Cayambe's labor activists. The Ecuadorian government's use of the name and image of Cayambe's indigenous schools as symbols for its separate national education program must be understood in the context of region-wide EIB campaigns across several Latin American countries that aimed at integrating indigenous languages, cultures, and people into the "national culture." These programs have since received criticism from increasingly politically influential indigenous organizations that claim that state efforts to impose education programs in a top-down manner are undemocratic and patriarchal. This paper examines EIB propaganda and educational materials housed at the Ministry de Education, as well as oral histories conducted with educators, to argue that as part of the historical struggle to control education and especially literacy in indigenous communities, the State's narrative of the history of the indigenous schools was political propaganda aimed at silencing the history of a more radical indigenous education project.