Indigenous Studies Seminar: "Cumenatimococo, With all our Heart Native Literacy and Power in Colonial Florida," with George Aaron Broadwell and Alejandra Dubcovsky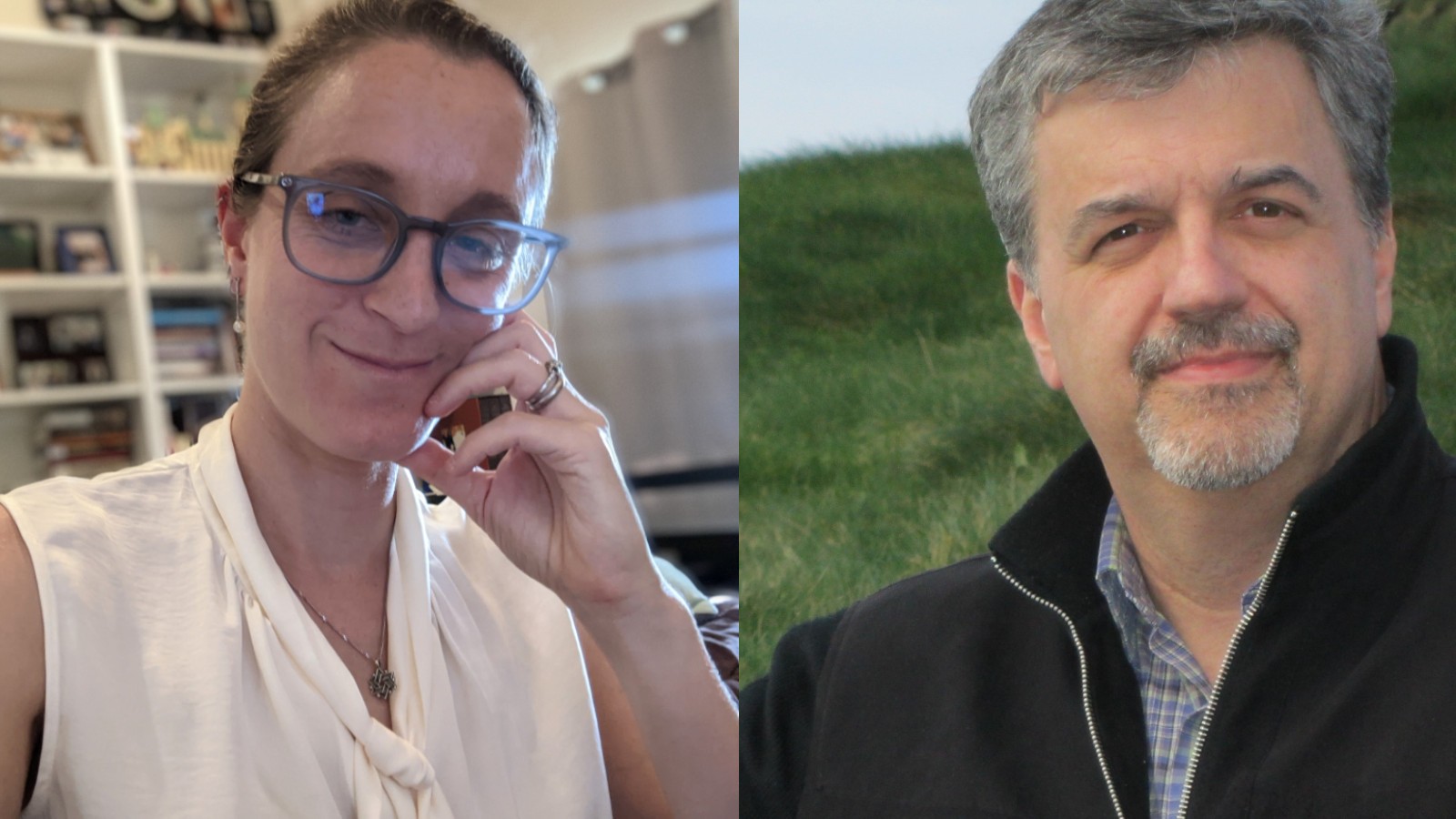 The fifth Indigenous Studies Seminar of the 2021-2022 year will be held on Friday, April 22, 2022 at 3:30 p.m. on Zoom.
The presenters will be George Aaron Broadwell and Alejandra Dubcovsky.
George Aaron Broadwell (he/him) is the Elling Eide Professor of Anthropology and Associate Chair of Anthropology at the University of Florida. He received his BA from Harvard and his PhD from UCLA, and focuses on endangered languages, primarily Native American languages of the United States and Mesoamerica. He is interested in the issues of integrating language description and documentation with contemporary work in linguistic theory. He is also committed to working with Native American communities to provide dictionaries, texts, and other materials that are useful in language revitalization and maintenance.
Alejandra Dubcovsky (she/her) is an associate professor of history at the University of California, Riverside. She earned her BA and PhD from UC Berkeley. Her interests are in the Native History of early American, Indigenous language archival manuscripts and collaboration with stake-holding communities. In 2021 she received a Mellon New Directions Grant to work on the Timucua language.
Together, they will be discussing a paper titled "Cumenatimococo, With all our Heart: Native Literacy and Power in Colonial Florida." A description of the paper is below. The paper will be pre-circulated in advance of the seminar meeting.
To attend the seminar and to receive a copy of the paper, please register via Zoom. 
The Library & Museum's Indigenous Studies Seminar Series serves scholars and researchers working on projects in or aligned with Native American and Indigenous Studies. Questions about the series may be directed to Adrianna Link, Head of Scholarly Programs, at [email protected].
NOTE: Seminars are designed as spaces for sharing ideas and works still in-progress. For this reason, this event will not be recorded.
---
Cumenatimococo, With all our Heart: Native Literacy and Power in Colonial Florida
Combining two methodologies, linguistic anthropology and history, this paper is rooted in a careful examination of a 1688 letter written by several Timucua leaders in the Timucua language. There are not many surviving epistles written by Timucua people, so the 1688 letter offers an exciting lens to think about Native writings, literacy, and expression. Though scholars have known about this letter for quite some time, it has been exclusively read in its Spanish translation… until now. This paper offers a new and more literal reading of the 1688 letter, examining Timucua words, syntax, and arguments.
Timucua language materials are the oldest extant Native American texts north of Mexico, and for the seventeenth century, the Timucua corpus is second in size only to the Massachusetts language corpus and precedes it by a half century. Timucua language materials come almost entirely from 17th century Spanish colonial documents. The majority of the two thousand pages of bilingual Timucua-Spanish text that exists today are explicitly religious. The 1688 letter is one of two handwritten documents in the Timucua language.
Read in the Spanish translations, the 1688 Timucua letter seems rather unremarkable: it is a brief epistle that praises the Spanish governor and the Franciscans in Florida. But in its Timucua words lie another story. What in Spanish reads as an unabashed praise of the "Crown and Church," in Timucua becomes a more complicated account of the situation in the region. The Timucua writers are far less laudatory in their own words than in the Spanish text. More than mere discrepancies of translation, the differences between the two versions emphasize the limits of colonial knowledge and power as well as the importance of working with Native language texts.
This paper has three goals. First, it offers a new, more literal translation of the 1688 letter, explaining the tools and methods used to create this translation. Second, it situates this letter in its historical context, exploring the internal and external pressures Timucua communities faced in 1688. And third, it examines the Timucua language, noting not only moments of mistranslation with the Spanish text, but also exploring the possibilities and arguments within the Timucua language. Through an interdisciplinary approach, the 1688 Timucua letter centers Native literacy and literary practices.
Brief Statement on Connection to Other Work: This essay builds on our previous and ongoing collaborations on Timucua; it not only expands our work on Timucua writers, but also provides new analysis on the Timucua language. It argues that these Native language sources have an impact beyond Florida, for they destabilize the colonial setting in which they were produced as well as the colonial archive in which they were preserved.