Educator Workshop: Yellow Fever in Philadelphia
Registration for this workshop has closed
Email MuseumEducation@amphilsoc.org 
Philosophical Hall
104 S. 5th Street
Philadelphia, PA 19106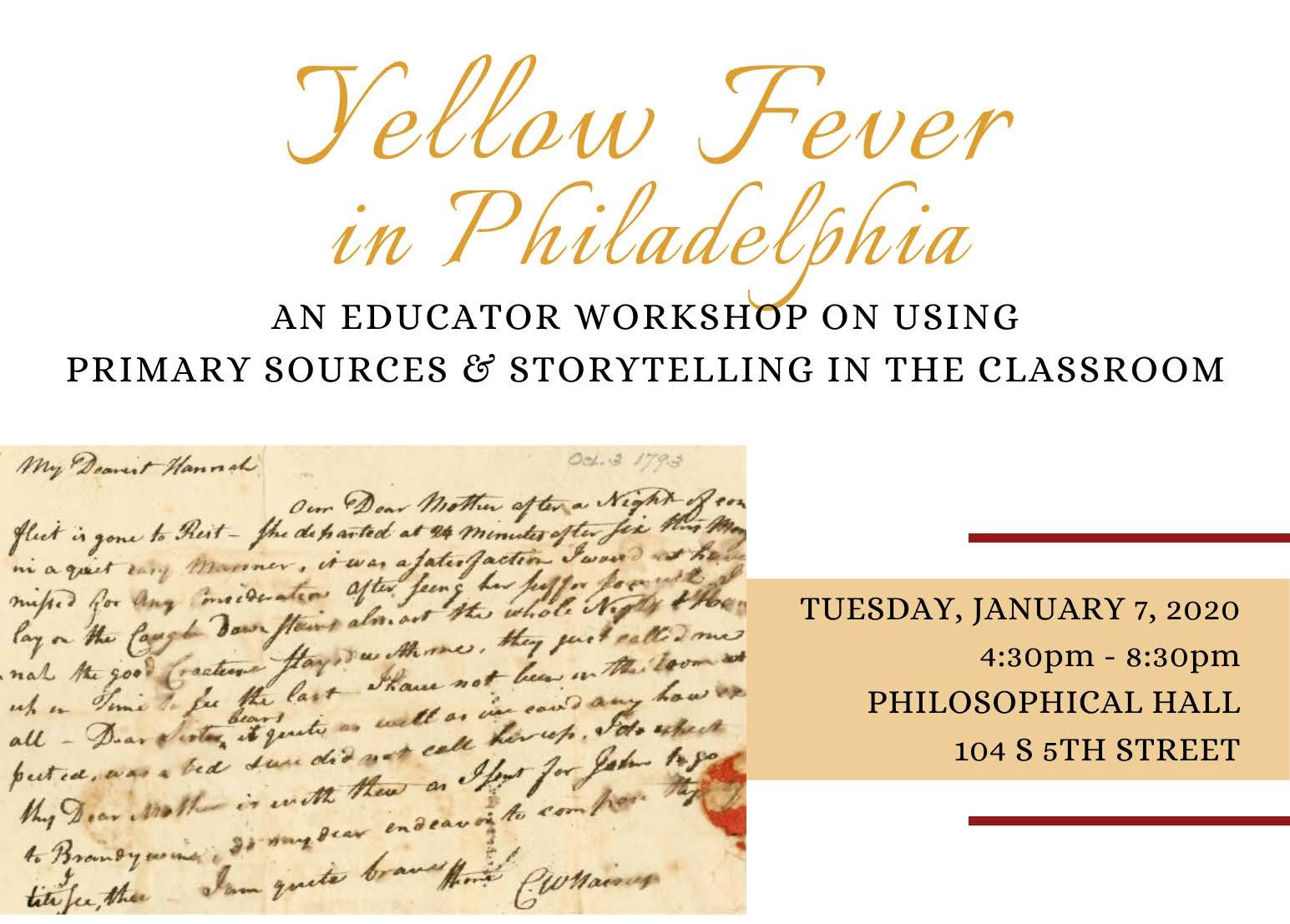 Yellow Fever in Philadelphia: Using Primary Sources and Storytelling in the Classroom
Join the American Philosophical Society Library & Museum (APS) and Historic Philadelphia, Inc (HPI) for this Educator Workshop from 4:30 p.m. to 8:30 p.m. on Tuesday, January 7. Registration for this workshop has closed. 
"Yellow Fever in Philadelphia: Using Primary Sources and Storytelling in the Classroom" will be a workshop focused on the 1793 yellow fever epidemic. Throughout the evening, APS educators will share historic context of the epidemic along with letters from the archives and HPI staff will share storytelling techniques, tips, and tricks. Educators can expect to leave with copies of the letters and other resources to incorporate lessons learned from the workshop into their classroom. 
The workshop includes dinner, parking reimbursement, and access to digital resources. It will take place in Philosophical Hall, located at 104 S. 5th Street.
Registration for the workshop has closed. If you have any questions or would like to be added to a wait-list, reach out to: MuseumEducation@amphilsoc.org