Educator Workshop - Virtual Resources and Offerings
Tuesday, September 29
Registration required
Workshop will take place via Zoom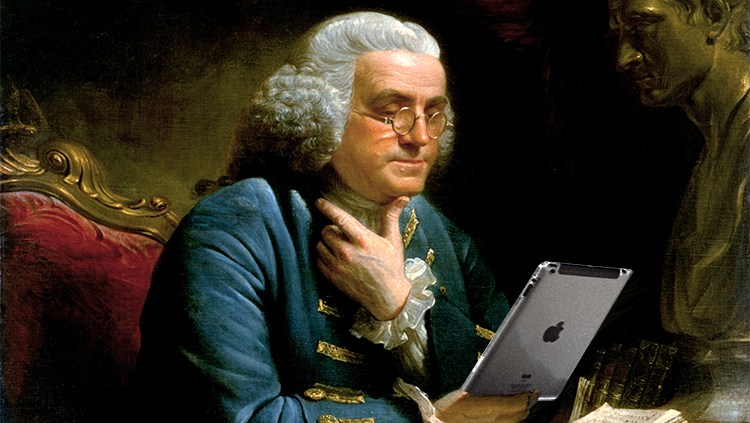 Tuesday, September 29 from 4:30 p.m. to 6 p.m. 
New to the APS Educator community? Need some additional digital resources for your classroom? Join us for this webinar to get the APS-basics and learn about some of the newer digital offerings Education staff have put together for educators teaching grades 4 through 12. If you're teaching at home or homeschooling, this is also a great opportunity to learn about our digital resources!
From APS copies of the Declaration of Independence to podcasts, the APS has plenty of readily available resources. This webinar will introduce you to those and provide an opportunity to network and unwind with peers. Rough schedule below.
4:30 p.m. - Introductions
4:45 p.m. - Overview of Digital Resources (this portion will be recorded and available after the webinar) 
5:15 p.m. - Resources in the Pipeline 
5:30 p.m. - Q&A
5:45 p.m. - Networking and Unwinding
Registration required. Register here. Reach out to MuseumEducation@amphilsoc.org if you have any questions.