Educator Workshop with Eastern State Penitentiary
Registration Required
(limited to 40 educators) 
American Philosophical Society
Philosophical Hall
104 South Fifth Street
Philadelphia, PA 19106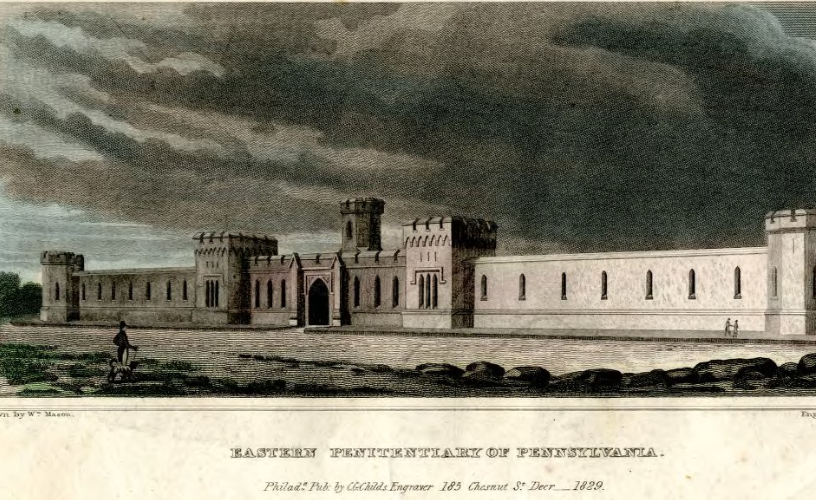 The American Philosophical Society and Eastern State Penitentiary invite educators and teachers to join us for a free workshop on Tuesday, November 27. The workshop will give educators a chance to learn more about Benjamin Rush and other founding fathers in a different light. Combining the resources of the American Philosophical Society and the tools of Eastern State Penitentiary's renowned approach to education, this workshop will be a unique experience!
Space will be limited to 40 educators, so register early.
The workshop will be hosted at the American Philosophical Society and feature an evening of:
- Behind the scenes tours of the Society's Library, featuring documents relating to Eastern State Penitentiary, Benjamin Rush, and some treasures of the collections
- Eastern State Penitentiary, through social and emotional inquiry-based teaching, will share primary source documents to prompt critical thinking about modern incarceration's history, to understand incarceration's local impacts, and to inspire students to learn more about how they can become civically engaged and spark social change.
The American Philosophical Society is located at 104 South Fifth Street, near Independence Hall.
Food will be provided. Parking will be reimbursed. Space will be limited to 40 active, non-retired educators, so register early. Register here.