Dr. Franklin's Virtual Birthday Tour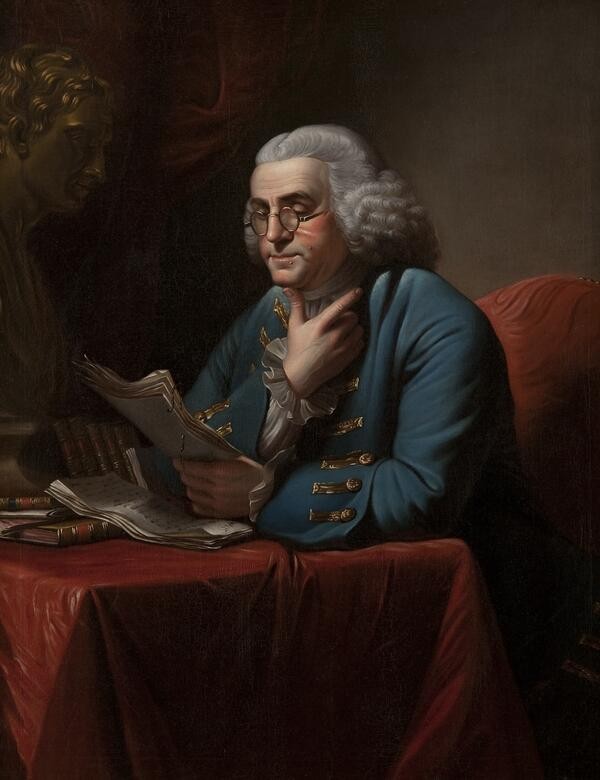 Thursday, January 14 from 1:00 p.m.-2:00 p.m. 
Registration Required 
Join us in celebrating early Benjamin Franklin's birthday as we take a stroll through our newest virtual exhibition Dr. Franklin, Citizen Scientist. Join Museum Education Coordinator Ali Rospond, as she tours the virtual exhibition and shares fun stories and tid-bits on Franklin and ways to engage with the APS. 
Citizen scientist, natural philosopher, publisher, diplomat, statesman, and inventor, these are just a few of the things you can call Benjamin Franklin. Franklin has a special place in not just American history, but also in the history of science. Not only was Franklin the founder of the APS, he was also a President of the Society! In founding the APS, he wanted to "promote useful knowledge" in order to help improve and educate society. These endeavors are just a few of the ideas highlighted in our newest exhibition, Dr. Franklin, Citizen Scientist.    
This event will take place virtually on Zoom. 
If you have any questions, please contact MuseumEducation@amphilsoc.org