A Dialogue on Miskitu People's Cosmovision and its Social and Environmental Implications – A Virtual Discussion with Ruth Matamoros Mercado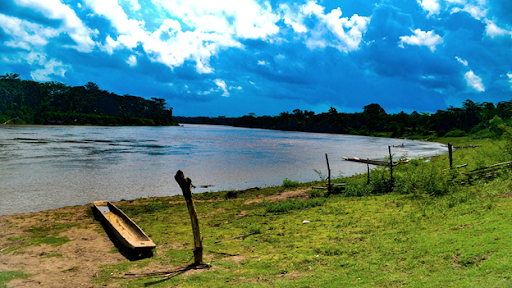 Join Native American Scholars Initiative (NASI) Predoctoral Fellow Ruth Matamoros Mercado and NASI Engagement Coordinator Ruth Rouvier for a virtual discussion about the social and environmental implications of Miskitu cosmovision.
In this conversation, Ruth and Ruth engage with Miskitu people's cosmovision through a close examination of their interactions with land. The concept of Yapti Tasba (Mother Earth) is placed at the center to demonstrate a complex network of reciprocity between humans, non-humans, and supernatural beings, associated with care of land and the environment. The conversation also highlights the centrality of these networks for the social, cultural, and political survival of Miskitu people while calling for a decolonizing framework to address Indigenous people's land rights struggles in Nicaragua.
The event will take place on Wednesday, March 22 at 1:00 p.m. ET via Zoom Webinar. The event is free to attend but registration is required. Register here to attend.
This program is part of the work of The Native American Scholars Initiative (NASI), which complements the collaborative, community-engaged work undertaken by the Center for Native American and Indigenous Research. With funding from The Mellon Foundation, NASI promotes research in the field of Native American and Indigenous Studies and related fields by undergraduates, Native American scholars, Tribal College faculty members, and researchers who work closely with archives and Native communities. NASI offers annual opportunities through pre- and post-doctoral fellowships, undergraduate internships, workshops and other resources.
---
Ruth H. Matamoros Mercado is a Miskitu Indigenous Lawyer, researcher and activist for the right to self-determination of Moskitia. She graduated from the National Autonomous University of Nicaragua UNAN-León with a law degree. She received master's degree and is currently a doctoral candidate at the Lozano Long Institute of Latin American Studies at the University of Texas at Austin. Her work focuses on the promotion of the rights of Indigenous Peoples, particularly those related to access to land. From an indigenous research and methodological perspective, her areas of research include decolonial indigenous and feminist geographies, Traditional Ecological Knowledge (TEK) and Political Ecology. Her doctoral research project examines the notion of the Miskitu people in relation to land and territory in contexts of colonial subordination. In 2014 she was part of the interdisciplinary working team that proposed plurinationality for the peoples of Moskitia as part of the constitutional reforms implemented by the Nicaraguan parliament that year. She has shared her work in important academic spaces including the Maori Indigenous Peoples in Aotearoa, New Zealand, the Mapuches in Wallmapu, Chile and other indigenous geographies in resistance.
Ruth Rouvier is the Native American Scholars Initiative Engagement Coordinator at the APS's Library & Museum. A linguist by training, her research examines the linguistic, social, and cultural aspects of language endangerment and resilience, with a focus on languages of North and Central America. She has worked with Indigenous communities in support of language and cultural sustainability for over 20 years, as an academic researcher and in professional roles with the Smithsonian Institution, the Office of Head Start, and the Karuk Tribe. Her connection to the Nicaraguan Moskitia spans nearly three decades, and she has conducted ethnographic and linguistic fieldwork in the region since 2004.