David Center for the American Revolution Seminar: "Dr. Miner's Heresy: Freedom of Conscience, Polygamy, and the American Revolution" with Samuel Wells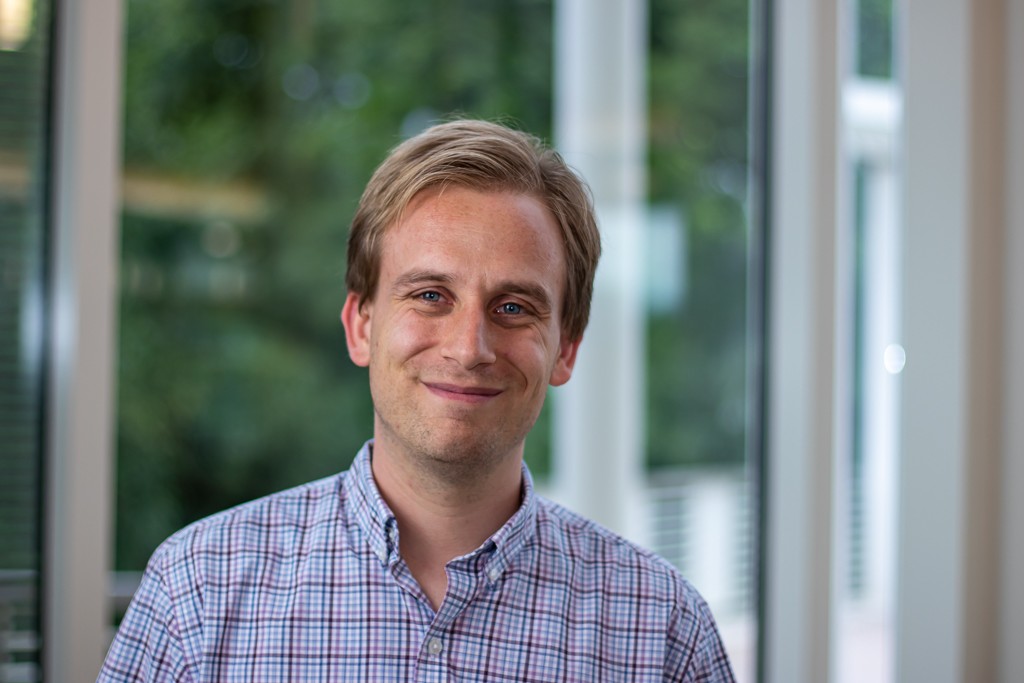 The seventh meeting of the 2021-2022 David Center for the American Revolution Seminar Series will take place on Wednesday, May 25, 2022 at 3:00 p.m. ET on Zoom.
The speaker will be Samuel Wells. He graduated from the College of William & Mary with a PhD in history in 2018, where his dissertation examined excommunicates and the rights of association in the early Republic. Since this time, he has begun work on a book on excommunicates in early America. This book will, in particular, examine the ways in which excommunicates proved able proponents of freedom of conscience within religious communities through the Civil War. It is his hope that this piece on Dr. Miner will figure as one chapter in this larger work. 
Samuel will be presenting a paper on "Freedom of Conscience, Polygamy, and the American Revolution." A description of the paper is below. The paper will be pre-circulated to registered participants in advance of the seminar meeting.
To attend the seminar and to receive a copy of the paper, please register via Zoom.
The David Center for the American Revolution Seminar serves as a forum for works-in-progress that explore topics in the era of the American Revolution (1750-1820). Questions about the series may be directed to Adrianna Link, Head of Scholarly Programs, at [email protected]
---
During the height of the American Revolution, Dr. John Miner, of Norfolk, Connecticut, found himself on the short end of his church's disciplinary stick. Following an exhaustive personal study of the Bible, Miner had come to the conclusion that God sanctioned the practice of plural marriage, only to run afoul of his local Congregationalist minister, Ammi Robbins. Though Miner swiftly backtracked, assuring Robbins that he would, in future, no longer speak of such ideas out loud in public, the assurance did little to quell the reverend's anger. Threatening excommunication, Robbins informed Miner that the act of giving up the public propagation of his sentiments alone would never do. In order to receive the church's forgiveness, he must also forswear the opinions as well. This, Miner refused to do. Stating that he possessed the God-given freedom of "private judgment"—the right to read and interpret scripture according to his own conscience—Miner dared Robbins to do his worst. In the end, Robbins's church did, indeed, excommunicate Miner for his unwillingness to change his religious opinions. Fearing a steep decline in communal morality when God's protection was seen as ever more crucial to the revolutionary effort, the church voted to remove Miner from the rolls of official church membership until he renounced his heretical views of marriage. 
On the surface, Miner's ecclesiastical trials may appear to figure as little more than an intriguing—albeit odd—footnote within the larger history of Revolutionary America. Yet, Miner's trials illuminate a larger point concerning liberty of conscience during the War for Independence all too often forgotten. Scholars, of course, have long been familiar with the contention that the revolution proved a catalyst for discussions surrounding freedom of conscience vis-à-vis larger state institutions. To give but two well-known examples: Baptists employed the war to argue for disestablishment in both New England and Virginia, while Quakers lobbied for firmer protections of conscientious objectors throughout the mid-Atlantic. But such histories overlook a key insight that Miner's experience places in bold relief. Disputes over freedom of conscience and private judgment were never solely contests between church and state. They were also, often, arguments which pitted individual Christians against the church itself. Thus, in seeking to further our understanding of religious liberty in early America, we must look beyond the realm of high politics. Miner's case provides a perfect case study by which to do so. A close reading of the (lengthy) pamphlet he authored and published in 1781, decrying his excommunication allows historians to gain increased understanding concerning the ways in which larger geopolitical forces intertwined with local concerns to force congregations the nation over to determine when rights of conscience should be upheld, and when they should be disregarded in favor of the larger community's spiritual and military safety.