Crime and Punishment in American Medicine
Free and open to the public.
Benjamin Franklin Hall
427 Chestnut Street
Philadelphia, PA, 19106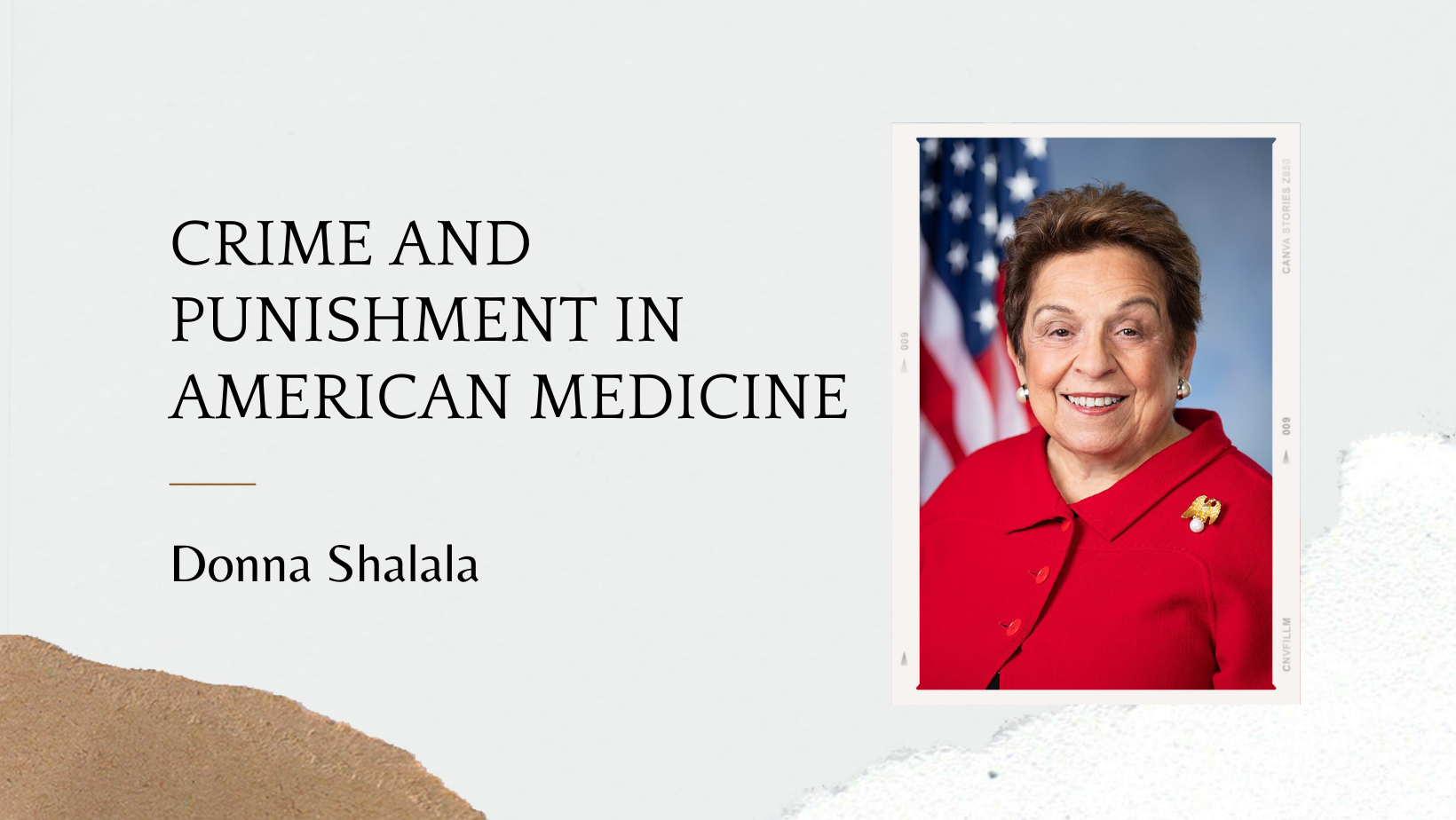 On March 29, 2023, the American Philosophical Society and the College of Physicians of Philadelphia will convene experts in medicine, law, and ethics to discuss legislation that dictates boundaries of medical care and its consequences for patient safety. 
This discussion will conclude with a keynote address, "Crime and Punishment in American Medicine," featuring Donna Shalala (APS 2009), former U.S. Secretary of Health and Human Services, in conversation with Anita Allen (APS 2022), Henry R. Silverman Professor of Law and Professor of Philosophy at the University of Pennsylvania, Julia Haller, Chair, Ophthalmology Department and Professor, Sidney Kimmel Medical College at Thomas Jefferson University and Ophthalmologist-in-Chief at Wills Eye Hospital, and Chris Feudtner, Division Chief of General Pediatrics and Director of Research for the Justin Michael Ingerman Center for Palliative Care at Children's Hospital of Philadelphia. 
Donna E. Shalala is a distinguished educator and Trustee Professor of Political Science and Health Policy at the University of Miami. One of the most honored academic leaders of her generation, she has been elected to seven national academies including the American Philosophical Society, the National Academy of Medicine, the National Academy of Education, The National Academy of Public Administration, and the American Academy of Arts and Sciences.
Professor Shalala is one of the country's first Peace Corps Volunteers (Iran), her public service also includes serving as Secretary of the US Department of Health and Human Services in the Clinton administration for eight years. In 2008 President George W. Bush selected her as the recipient of the Presidential Medal of Freedom, the nation's highest civilian award. She was named one of "America's Best Leaders" by U.S. News & World Report (2005), received the Nelson Mandela Award for Health and Human Rights (2010), and was inducted into the National Women's Hall of Fame (2011).
She has led three universities: Hunter College, 1980-87; University of Wisconsin-Madison, 1987-1993; and the University of Miami, 2001-2015.
Professor Shalala received her A.B. from Western College for Women and her PhD from The Maxwell School of Citizenship and Public Affairs at Syracuse University