Covered with Night with Nicole Eustace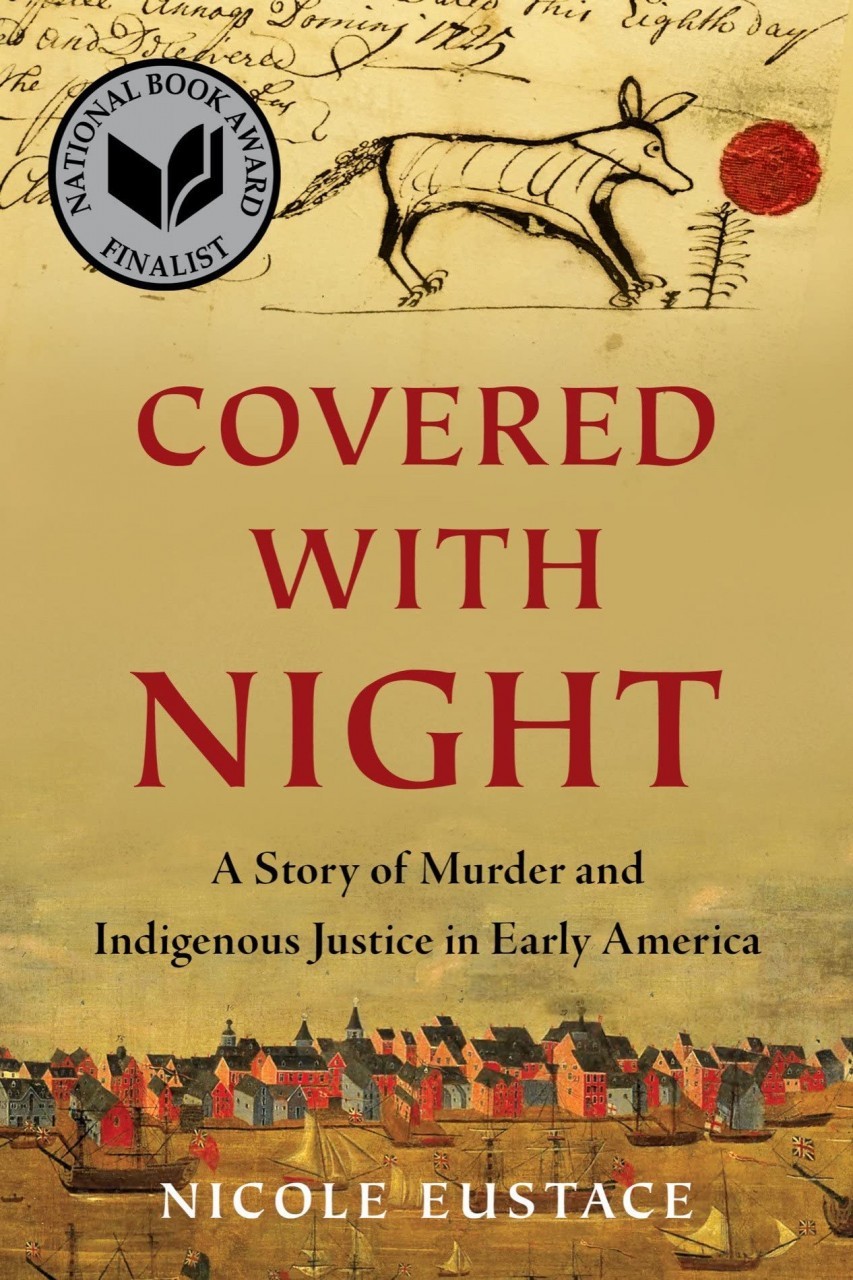 Historian Dr. Nicole Eustace will be joined in conversation by Dr. Laura Keenan Spero, Coordinator of Scholarly Programming at the McNeil Center for Early American Studies and Associate Editor, Early American Studies. They will discuss Eustace's Pulitzer Prize-winning book, Covered with Night: A Story of Murder and Indigenous Justice in Early America. 
In the winter of 1722, on the eve of a major conference between the Five Nations of the Haudenosaunee (also known as the Iroquois) and Anglo-American colonists, a pair of colonial fur traders brutally assaulted a Seneca hunter near Conestoga, Pennsylvania. Though virtually forgotten today, the crime ignited a contest between Native American forms of justice—rooted in community, forgiveness, and reparations—and the colonial ideology of harsh reprisal that called for the accused killers to be executed if found guilty. In Covered with Night, historian Nicole Eustace reconstructs the attack and its aftermath, introducing a group of unforgettable individuals—from the slain man's resilient widow to an Indigenous diplomat known as "Captain Civility" to the scheming governor of Pennsylvania—as she narrates a remarkable series of criminal investigations and cross-cultural negotiations. Taking its title from a Haudenosaunee metaphor for mourning, Covered with Night ultimately urges us to consider Indigenous approaches to grief and condolence, rupture and repair, as we seek new avenues of justice in our own era.
Nicole Eustace is Professor of History at New York University, where she directs the Atlantic History workshop. She received her B.A. in history, with distinction, from Yale University and her Ph.D. in history from the University of Pennsylvania. Her most recent book is Covered with Night: A Story of Murder and Indigenous Justice in Early America (Liveright / W.W. Norton, 2021). 
Covered with Night was awarded a Pulitzer Prize for History in 2022 and the 2022 Francis Parkman Prize from the Society of American Historians. In addition, Covered with Night was named as a finalist for the 2021 National Book Award for Nonfiction. Eustace is also the author of: Passion Is the Gale: Emotion, Power, and the Coming of the American Revolution (Chapel Hill, 2008 / paper 2011); 1812: War and the Passions of Patriotism (Philadelphia, 2012 / paper 2015) and co-editor of the essay collection, Warring for America: Cultural Contests in the Era of 1812, coedited with Fredrika Teute (Chapel Hill, 2017). Her articles and essays have appeared in: The American Historical Review, The Journal of American History, The William and Mary Quarterly, and The Journal of Social History.