Canceled: The Indian World of George Washington
Reception 5:30 p.m, Lecture 6:00 p.m.
Thursday, March 19, 2020
5:30 p.m. reception, 6:00 p.m. lecture
Free and open to the public.
Benjamin Franklin Hall
427 Chestnut Street
Philadelphia, PA 19106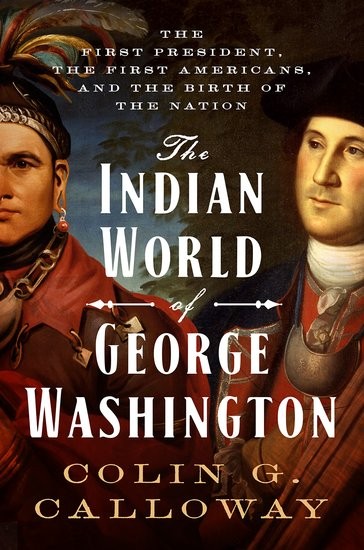 **Due to unforeseen circumstances, Colin Calloway is unable to travel to Philadelphia on March 19, so this event has been canceled. Please note that this is not related to COVID-19, just an unfortunate coincidence.**
Colin Calloway will present the first major biography of George Washington to fully illuminate his relationship with Native Americans. The book reveals the interactions between Washington and the Native leaders he dealt with intimately across the decades: Shingas, Tanaghrisson, Guyasuta, Attakullakulla, Bloody Fellow, Joseph Brant, Cornplanter, Red Jacket, and Little Turtle, among many others. Using the prism of Washington's life to bring focus to these figures and the tribes they represented—the Iroquois Confederacy, Lenape, Miami, Creek, Delaware—Calloway reveals how central their role truly was in Washington's, and therefore the nation's, foundational narrative.
The Indian World of George Washington was a finalist for the 2018 National Book Award in Nonfiction. 
Colin G. Calloway is John Kimball Jr. 1943 Professor of History and Native American Studies at Dartmouth College. His previous books include A Scratch of the Pen and The Victory with No Name.