Benjamin Franklin's Political Science
January 14, 2021
6:00 p.m. EST
This virtual event is free and open to all.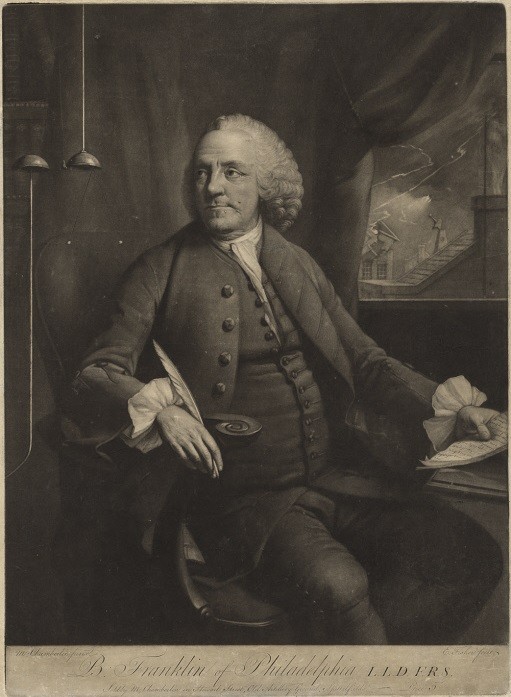 Benjamin Franklin was both an internationally renowned scientist and a statesman working on the world stage. Few, however, have connected these two important parts of Franklin's life. How, then, did Franklin's scientific experiments influence his political stature?
In celebration of Franklin's 315th birthday and the Society's 2021 exhibition, Dr. Franklin, Citizen Scientist, join us for an enlightening conversation between Carla J. Mulford, a leading specialist on Franklin, and Patrick Spero, Librarian of the American Philosophical Society, as they try to answer this very question and, along the way, explore Franklin's scientific and political life from his early roots in Philadelphia to his rise as perhaps the best known scientist and statesman in the Atlantic World. In advance of the conversation, consider taking a virtual tour of the Society's exhibition, themes of which will surely come up in the discussion.

There is perhaps no better person to speak about Franklin's political and scientific achievements than Professor Mulford, a former APS grant recipient and Professor of English and Women's, Gender, and Sexuality Studies at Penn State. Mulford has been working for years on projects related to Franklin's scientific and diplomatic careers and is just completing a monograph titled Benjamin Franklin's Electrical Diplomacy that examines the intersection of Franklin's science and politics first in Philadelphia, then in London, and finally in Paris and, by extension, all of Europe.
Image credit:
Benjamin Franklin, National Portrait Gallery. Artist Edward Fisher, 1722 - 1785. Copy after Mason Chamberlin, 1727 - 1787. Sitter Benjamin Franklin, 17 Jan 1706 - 17 Apr 1790. Date 1763. Type Print Medium