Assembling the Dinosaur: Fossil Hunters, Tycoons, and the Making of a Spectacle -- A Virtual Discussion with Lukas Rieppel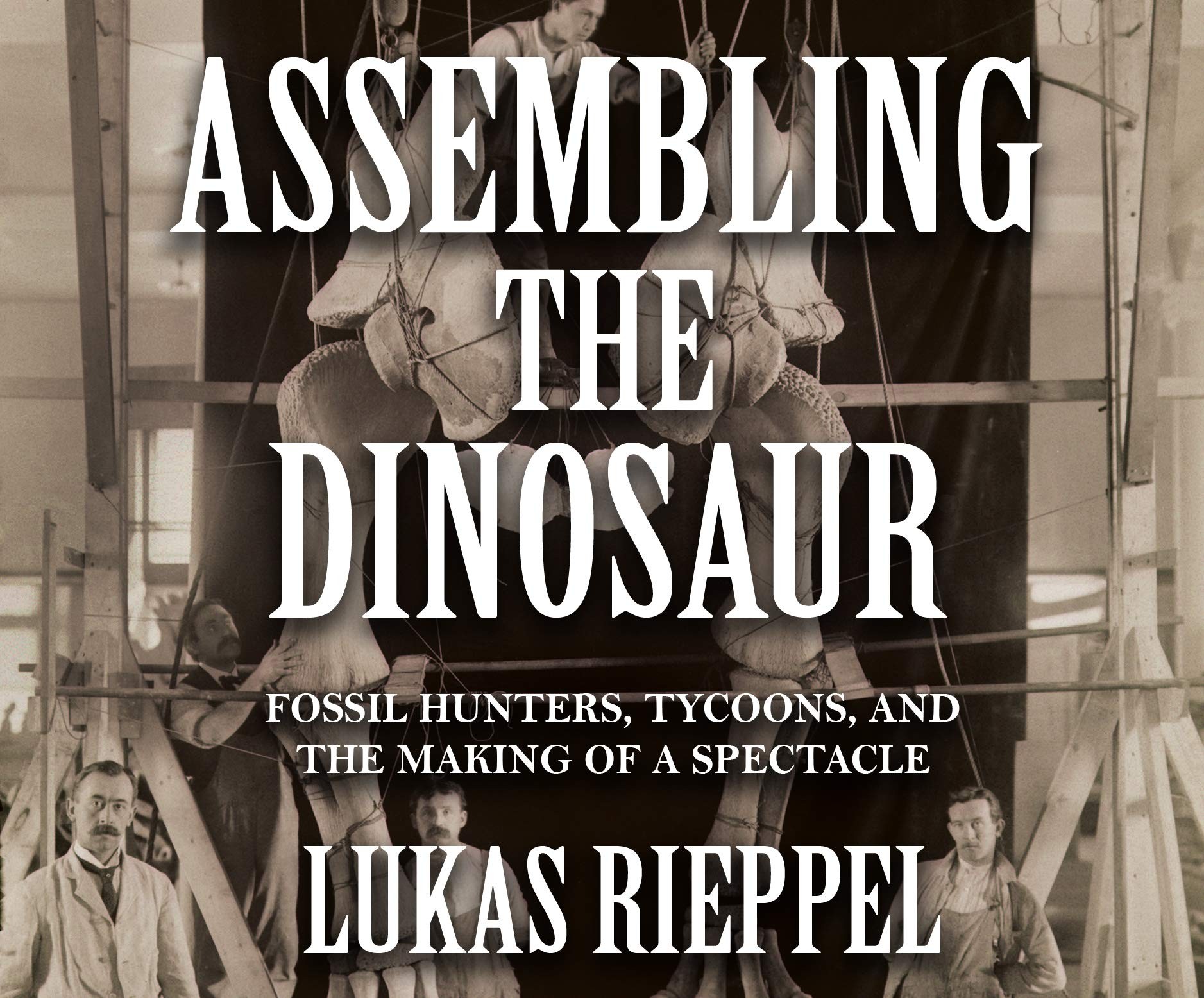 Dinosaur fossils were first found in England, but during the late nineteenth century a series of spectacular discoveries in the American West turned the United States into a world center for vertebrate paleontology. Around the same time, the U.S. also emerged as an economic powerhouse of global proportions, and large, fierce, and spectacular creatures like Tyrannosaurus, Brontosaurus, and Triceratops became powerful emblems of American capitalism. In Assembling the Dinosaur, Lukas Rieppel reveals how these giant extinct reptiles became entwined with commercial culture, philanthropy, and the popular imagination during America's Long Gilded Age.
Join Lukas Rieppel in conversation with dinosaur-enthusiast and APS Head of Scholarly Programs Adrianna Link as they discuss how the dinosaur became such an integral part of American society. Robert McCracken Peck, curator of art and artifacts and senior fellow of the Academy of Natural Sciences of Drexel University, will offer introductory remarks on the early history of paleontology in Philadelphia.  
The event will take place on Wednesday, May 20 at 1:00 p.m. EDT via Zoom. The event is free of charge; registration is required to attend.
Lukas Rieppel teaches the history of science, the history of capitalism, and nineteenth century US History at Brown University. His book on the history of dinosaurs and American capitalism, Assembling the Dinosaur: Fossil Hunters, Tycoons, and the Making of a Spectacle, was recently published by Harvard University Press.