Assembled for Use: Indigenous Compilation and the Archives of Early Native American Literatures--A Virtual Discussion with Kelly Wisecup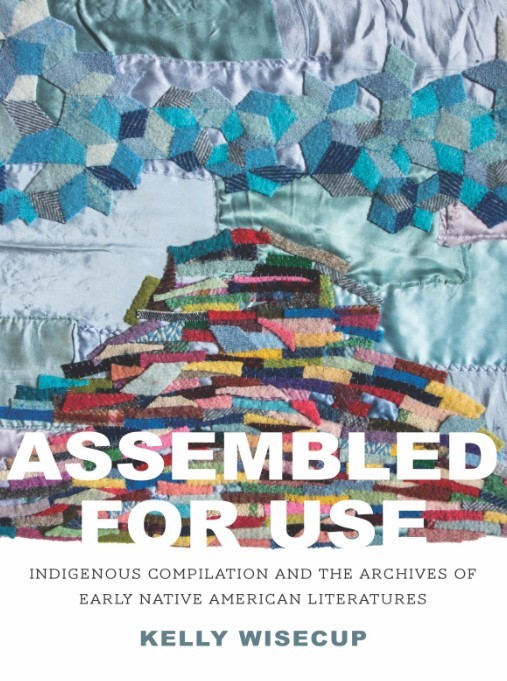 In Assembled for Use: Indigenous Compilation and the Archives of Early Native American Literatures (Yale University Press, 2021), Kelly Wisecup offers a sweeping account of early Native American literatures by examining Indigenous compilations: intentionally assembled texts that Native people made by juxtaposing and recontextualizing textual excerpts into new relations and meanings. Experiments in reading and recirculation, Indigenous compilations include Mohegan minister Samson Occom's medicinal recipes, the Ojibwe woman Charlotte Johnston's poetry scrapbooks, and Abenaki leader Joseph Laurent's vocabulary lists. Indigenous compilations proliferated in a period of colonial archive making, and Native writers used compilations to remake the very forms that defined their bodies, belongings, and words as ethnographic evidence.
This study enables new understandings of canonical Native writers like William Apess, prominent settler collectors like Thomas Jefferson and Henry Rowe Schoolcraft, and Native people who contributed to compilations but remain absent from literary histories. Long before current conversations about decolonizing archives and museums, Native writers made and circulated compilations to critique colonial archives and foster relations within Indigenous communities.
Join us in conversation with Dr. Wisecup for a discussion about archives, materiality, and the compilation and circulation of early Indigenous literatures.
This event will take place on Wednesday, February 2, 2022 at 1:00 p.m. EST via Zoom. The event is free of charge; registration is required to attend.
---
Kelly Wisecup is associate professor of English at Northwestern University. She is the author of Medical Encounters: Knowledge and Identity in Early American Literatures and editor of "Good News from New England" by Edward Winslow: A Scholarly Edition.