APS Museum- Philosophical Hall
104 South Fifth Street
Philadelphia, PA 19106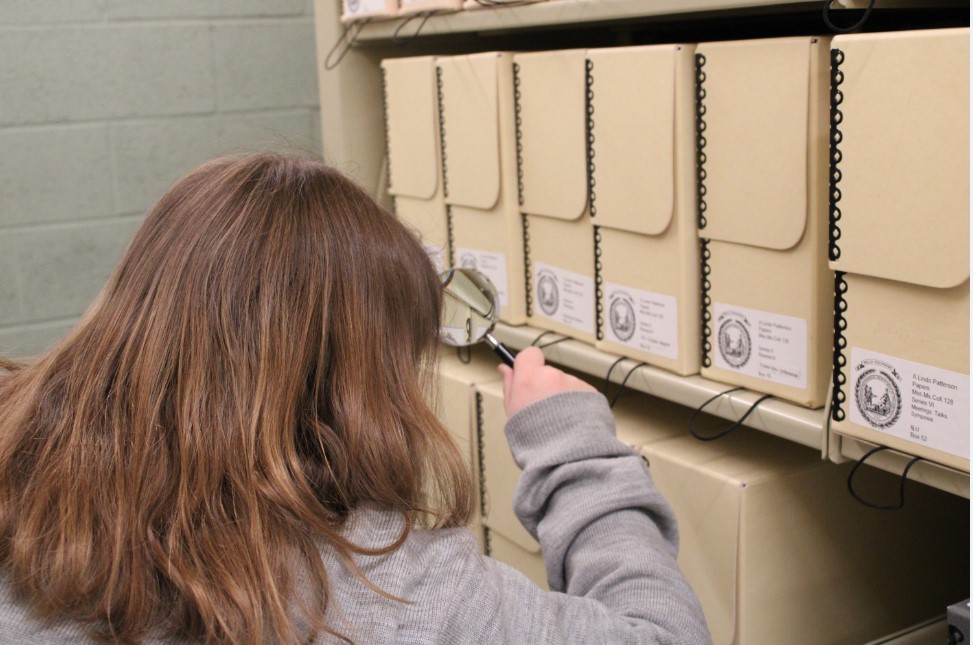 Thursday, September 21 from 6:00 p.m.-8:00 p.m.
Who's that over there? You see her, behind the stacks? Is that an archivist? No! It's Ali!
Though she is neither a scholar nor an archivist, as the Museum Education Coordinator at the APS, Ali spends a similar amount of time researching our collections. Want to see the results of Ali in the Archive? At this informal program, Ali will highlight two scientists in our collections she's spent time with this year: nuclear physicist Chien-Shiung Wu and crystallographer Dorothy Hodgkin.
Join us in Philosophical Hall on September 21st for Ali's spotlight on Chien-Shiung Wu and Dorothy Hodgkin. Ali will chat about her journey through the archive and what she found. There will be activities, snacks, and drinks throughout the program. Of course, our current exhibition Pursuit & Persistence: 300 Years of Women in Science will be open as well during the program.
This event is for ages 21 and over